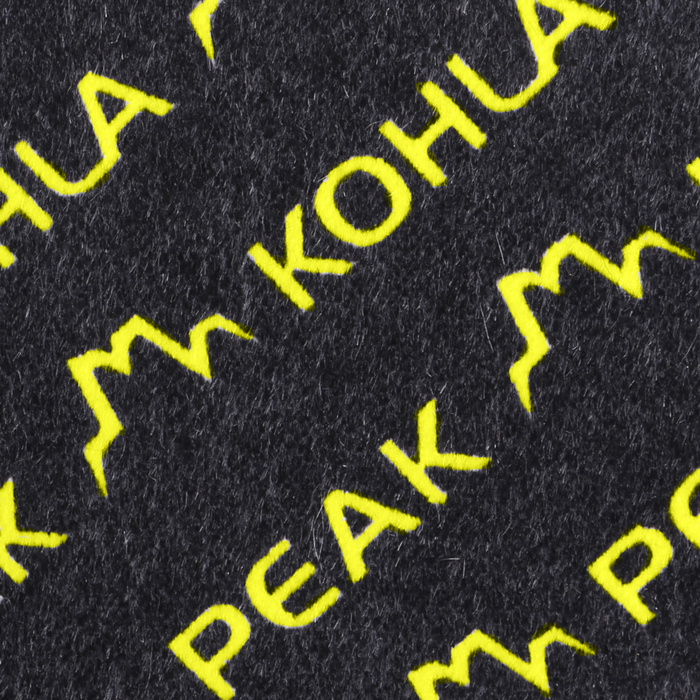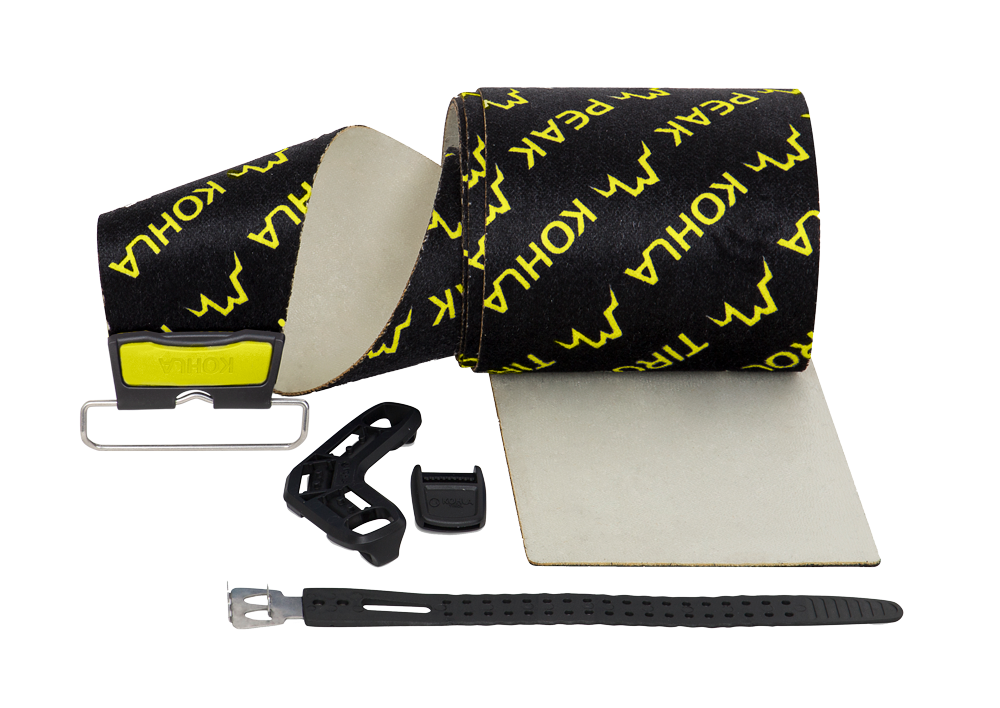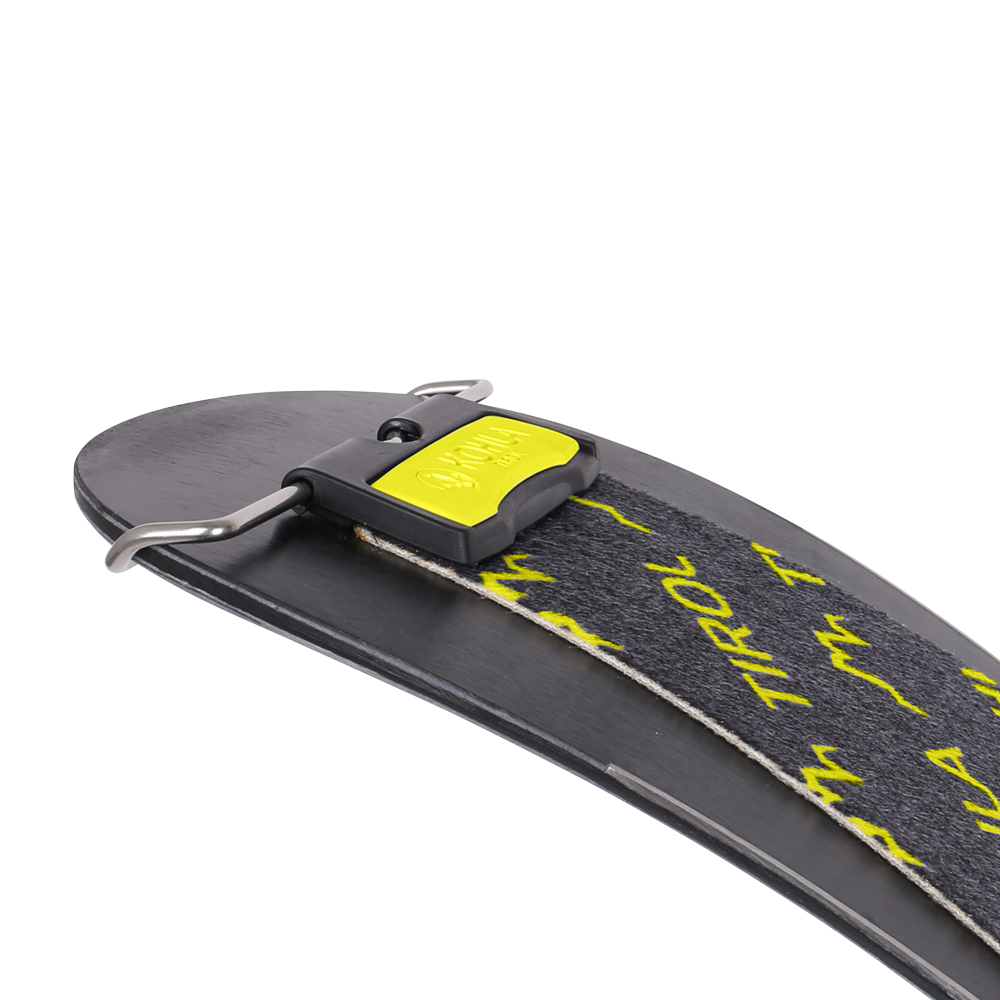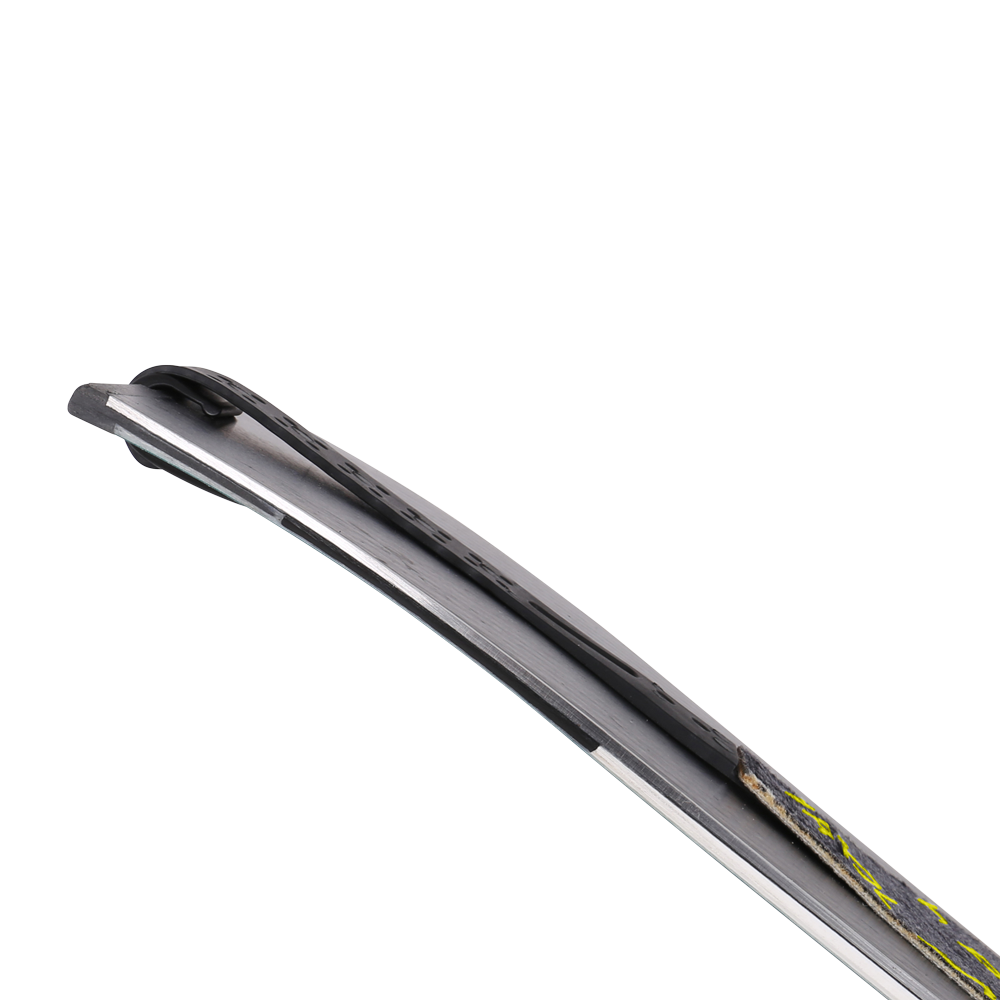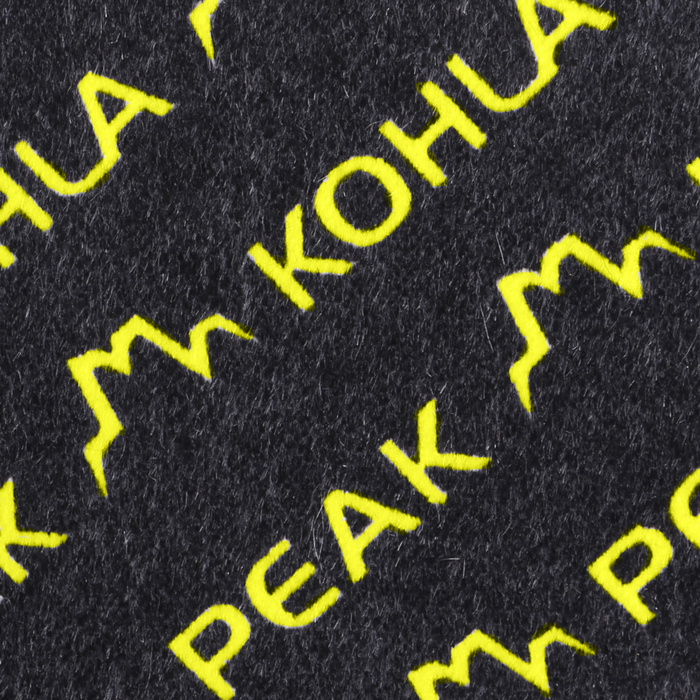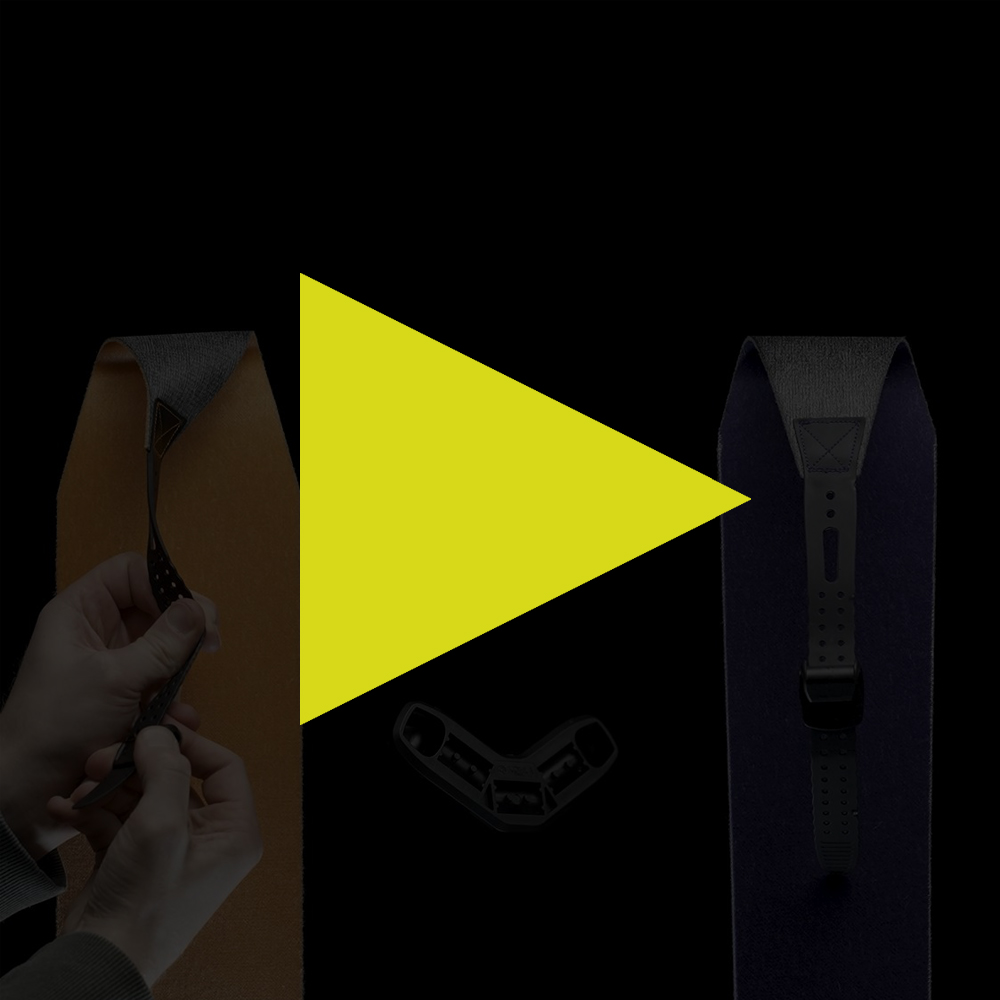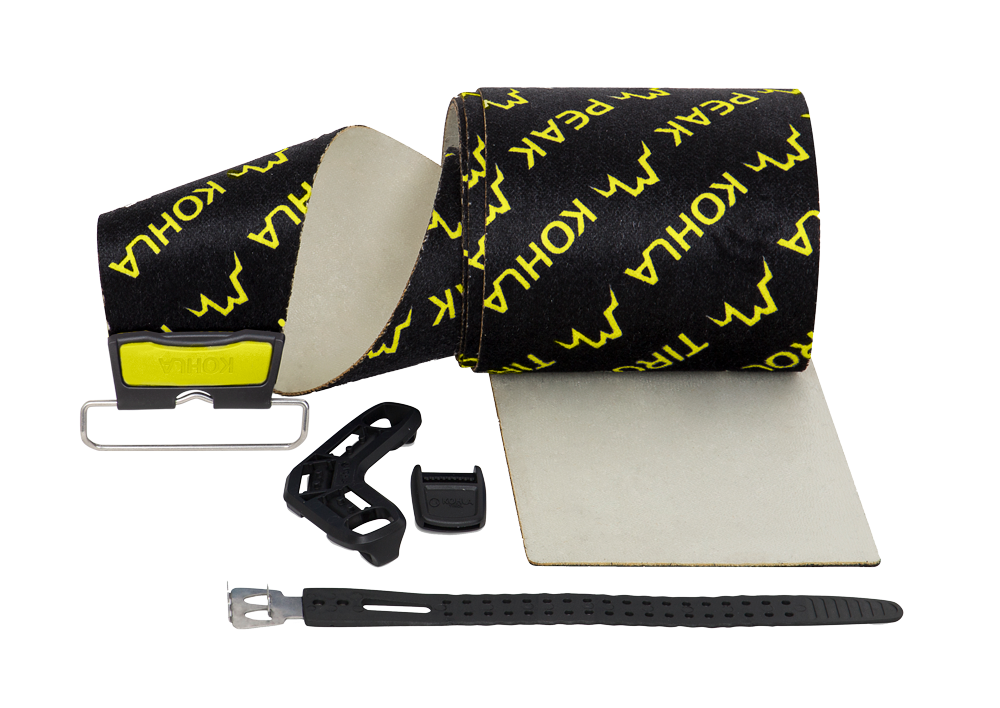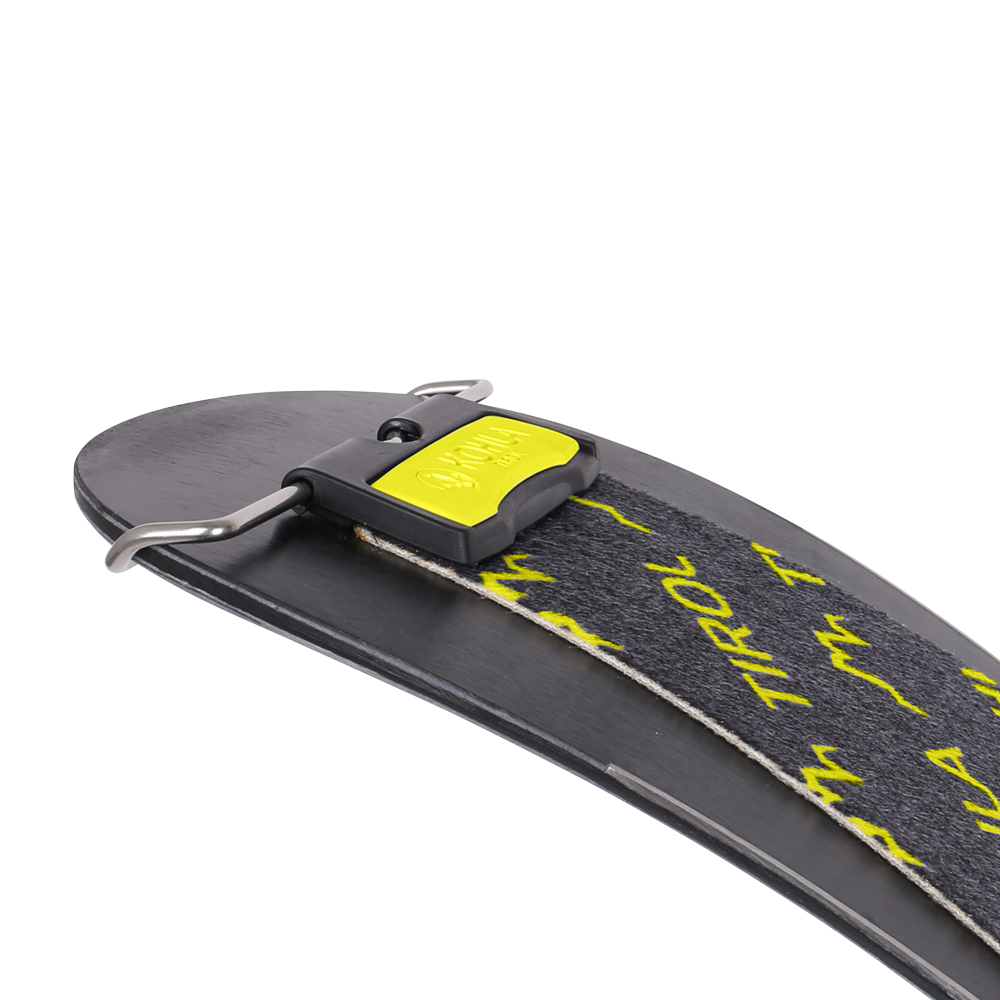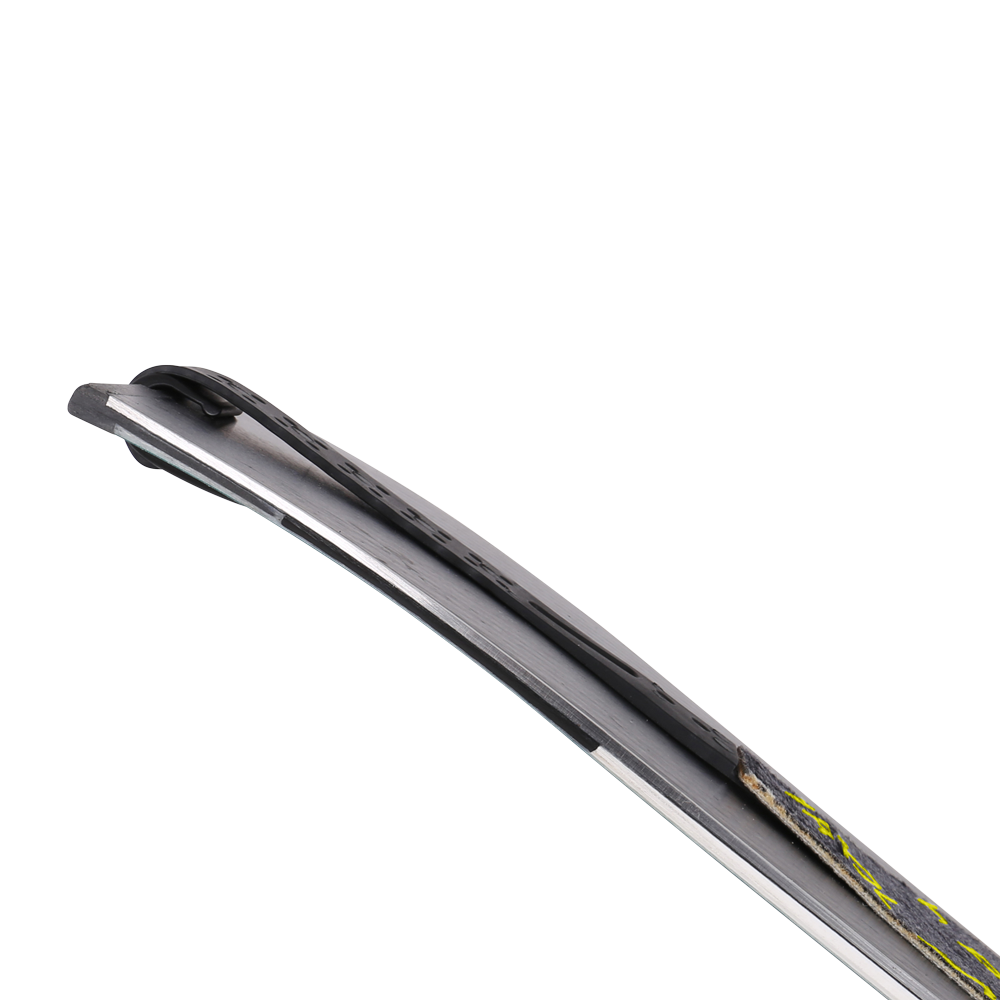 Peak 135mm universal cut-to-size skin / hotmelt

The proven Peak series was developed for frequent use and focuses on a balanced combination of gliding and climbing properties. The PEAK ski touring skin is suitable for all ski tourers who like to go on slopes but are also open to have fun in open terrain. The reason for this is that the robustness and abrasion of the mixed mohair fiber are better than pure mohair. The climbing skins of the Peak series are equipped with the reliable Hotmelt Glue adhesive. This adhesive layer guarantees universal applicability and uncompromising handling.
We offer an adapted solution to fix the skin on twin tip skis with rounded ski ends. In this case Kohla supplies the Peak Universal climbing skin with a multi-clip system. The skin is shortened and cut to the correct length with the help of a template and the elastic strap is fixed.

There are videos and instructions for this on the website.
Material:
65% Mohair 35% Nylon
Width:
135 mm
Features:
Mixmohair
Breite: 135mm
Universal Zuschneidfell
Hochwertiger "Hotmelt" Kleber
Einsatzbereich bis -30° C
Endbefestigung mittels K-clip
Bügelhalter T-Bar 85 vormontiert
Einfache Längenanpassung mittels Elastic Strap
Kunststoffteile aus hochwertigen Materialien
Edelstahl Frontbügel
Anpassbare Befestigungssysteme
Product number:
1412K03BH,13A,190
Width:
135 mm
Available, delivery time: 2-5 Tage