Which climbing skin suits me?
---
When buying a skin, it is important to know what area you are in and what kind of ski you have.
The right choice of skin is very important for you to enjoy a ski tour to the fullest.
So which skin is right for you? We have listed the Kohla skin categories for you here
Ja – auch ein Steigfell braucht Pflege!

"Warum hält mein Fell nicht mehr?"
"Ohh nein! Da klebt ein riesiger Klumpen Schnee an meinem Tourenfell!"
"Na toll - mein Fell ist nass – jetzt hält's nicht mehr!"

Hast du dir solche Fragen auch schon gestellt? Wenn dein Fell nicht richtig funktioniert, dann kann das mehrere Ursachen haben. Ein spezielles Zaubermittel gegen alle "Fellprobleme" gibt es nicht – besonders bei bestimmten Schneebedingungen lassen sich gewisse Probleme auch kaum verhindern. Wer sein Fell jedoch pflegt, der kann Anstollen oder zum Beispiel das Nasswerden des Fells vorbeugen, die optimale Funktion der Felle erzielen und sogar die Lebensdauer der Steigfelle erhöhen. Wie das genau funktioniert und welche Produkte dir dabei helfen, erfährst du in diesem Beitrag.


Warum Greenline?

Wer seine Skifelle sorgfältig pflegt wird mit optimaler Funktion und langer Lebensdauer belohnt.
Du willst dein Skitourenfell umweltbewusst pflegen? Mit den Kohla Greenline Produkten kannst du jetzt dein Steigfell ganz natürlich reinigen und imprägnieren. Die Greenline beinhaltet derzeit fünf Produkte zur umweltbewussten Fellpflege. Sie sind alle biologisch abbaubar und für die Umwelt unbedenklich – somit ein "Must-Have" für jede:n umweltbewusste:n Skitourengeher:in.


Die Produkte

Die Greenline umfasst fünf unterschiedliche Produkte. Wofür sie verwendet werden und wie du sie richtig anwendest erfährst du in dieser Story.
Alpinist

I'm very experienced and I'm on the trail in all weathers, I like high alpine tours best - and usually all day, one peak after the other, that's fun for me.
That is a clear case for the Alpinist Fell. Our Alpinist fur is for all those who are off-piste and especially for alpine high-altitude tours. The pure mohair fur ensures the best climbing and gliding properties, even on particularly cold days. The so-called Fiberseal technology offers a waterproof skin structure, which completely prevents water absorption and makes the skin robust as well as offering great shape stability. The Smart Glue adhesive layer makes for quick and easy skinning. (Available as cut-to-size skin, universal skin and splitboard).
Vertical
I always walk the same route. In the evening on a floodlit slope, 800 metres in altitude are enough. Afterwards, a drink at the hut - that's my thing. Sometimes I also venture out into the alpine terrain.
Here we recommend the Vertical Fell. Vertical is the all-rounder among skins. Whether on the slopes or in the backcountry, the mohair-nylon mix (Mixmohair) ensures a safe and comfortable ascent and convinces with high durability. The Fiberseal technology also has a 100% water-repellent effect and keeps the coat dry. The Smart Glue has been specially developed for cold temperatures and is also used on this coat. This means that the coat has a perfect hold, even if it is put on and taken off several times. Furthermore, this skin is also available as a vacuum adhesive layer version. This skin is equipped with our glue- and silicone-free Vacuum Base adhesion surface (only recommended for one-time mounting). (Available as cut-to-size skin and universal skin)
Vertical wmn

I'm a real powder girl - piste or off-piste - I like it both ways.
Our pink Woman Edition is for all our pow(d)er girls. You can choose between Smart Glue and Vacuum Base glue technology. The skin also has the same features and characteristics as the Vertical skin. Piste, terrain or both in combination - with the Vertical almost everything is possible. Robust Mixmohair and high abrasion resistance ensure a perfect grip and make the skin extremely durable. No slipping, no quick wear but a safe and comfortable ascent! The KOHLA Fiberseal technology is also 100% water repellent - the skin stays dry. "Smart Glue", a state-of-the-art adhesive, ensures easy handling and easy detachment of the skins. (Available as cut-to-size skin and universal skin)
Skin wax

Das Skin wax ist ein echtes Naturwachs, welches das das Fellhaar vor Nässe schützt und gleichzeitig die Fellstruktur pflegt. Unter anderem wird dadurch auch die Gleiteigenschaft deines Steigfells erhöht. Für die Anwendung das Wachs auf das Fell aufreiben – für längere Haltbarkeit kannst du es zudem bei niedriger Temperatur und wenig Druck einbügeln (60°C - 80°C).


Skin wax "to go"

Das Skin wax "to go" ist ebenfalls ein Naturwachs. In der praktischen Verpackung ist es der ideale Begleiter und manchmal auch die "Rettung" für Fellprobleme unterwegs. Das Wachs kannst du ebenso gegen Anstollen und für besseres Gleiten auf das Fell aufreiben.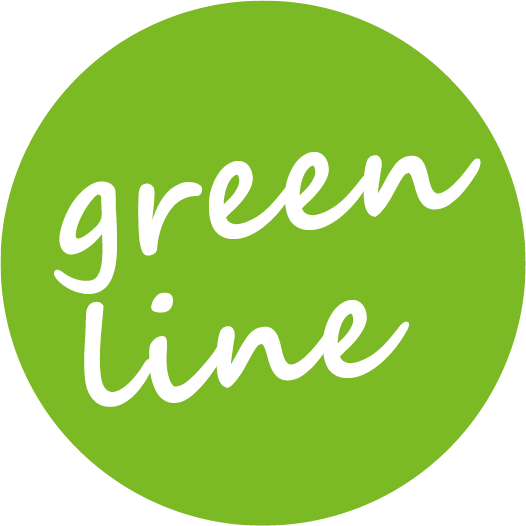 Freeride AIR Kids

My child wants to go ski touring with me. Are there special skins for kids?
Early practice makes perfect and that's why our FREERIDE AIR skin variant is also available in a perfectly adapted children's version: The ski all-rounder made of Mixmohair is suitable for any terrain and any type of snow and guarantees a safe ascent with optimal grip and gliding properties. At the same time, we ensure maximum grip with minimum weight: thanks to the newly developed "Line" fur pile technology, this version is lighter and thinner. Thus the FREERIDE AIR KIDS convinces with easy transport, absolute robustness and "easy handling". The ski skin variant for kids is not only suitable for all terrains, but also adapts perfectly to the ski types of the youngest. Available in 120 mm width and adapted to the lengths of children's touring skis, with its low weight it is perfect for all those who want to start early!
Fazit

Die Kohla Greenline Produkte sind eine umweltfreundliche Alternative zu herkömmlichen Fellpflegeprodukten und helfen dir bestimmte Fellprobleme zu lösen. Unsere Berge liegen uns am Herzen, und aus diesem Grund haben wir in einem Gemeinschaftsprojekt zusammen mit der UNI Innsbruck geforscht und getüftelt. Daraus ist die Greenline entstanden, Pflegeprodukte die jeder umweltbewusste Skitourengeher ganz ohne schlechtes Gewissen verwenden kann.