Let's Figl - the traditional firn gliding in springtime!
Spring is just around the corner, the temperatures are rising and with it the conditions on the mountain are changing. During the day the strong spring sun shines and melts the snow up to the high mountains. At night, temperatures are still below freezing and the snow solidifies again. The constant alternation of thawing and refreezing of the top layer of snow then creates the so-called "firn", which makes skiing in spring so special.
Strictly speaking, firn refers to the actual old snow that has persevered for a summer in high mountain areas. Thus, the term "firni" comes from Old High German and means "previous year". So when the ski resorts close in many places now, the Figl season starts at the same time! Especially here on the Innsbruck Nordkette, the Figl-Gaudi is celebrated from April. Fun for young and old!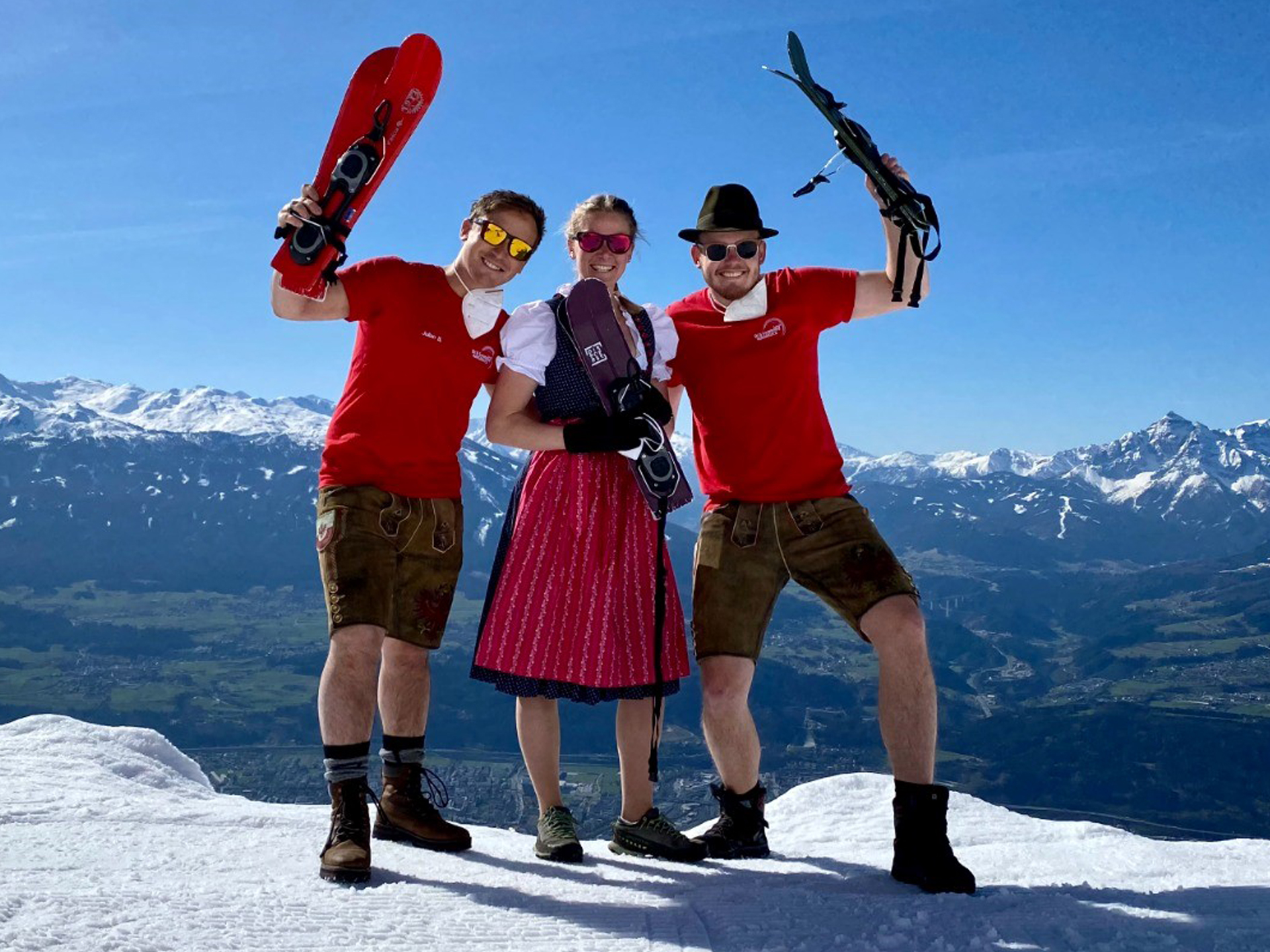 Historical background
The firn glider originated at the Achensee. The engineer and artist Emo Henrich was tired of gliding down the mountain in the spring on the soles of his shoes, so the idea for today's Figl was born. In 1946, the enthusiastic mountaineer tinkered and fiddled with the first prototypes of the firn glider made of wood. A patent application was filed in the same year. Due to various events Eno Henrich was not able to keep the patent rights and so the patent protection expired. Various trolley masters in the Innsbruck area continued to produce small numbers for regional needs.
In the 1970s, the Figl was added to KOHLA's product range and since then it has become indispensable. We still produce our KOHLA Firngleiter on site in Innsbruck.