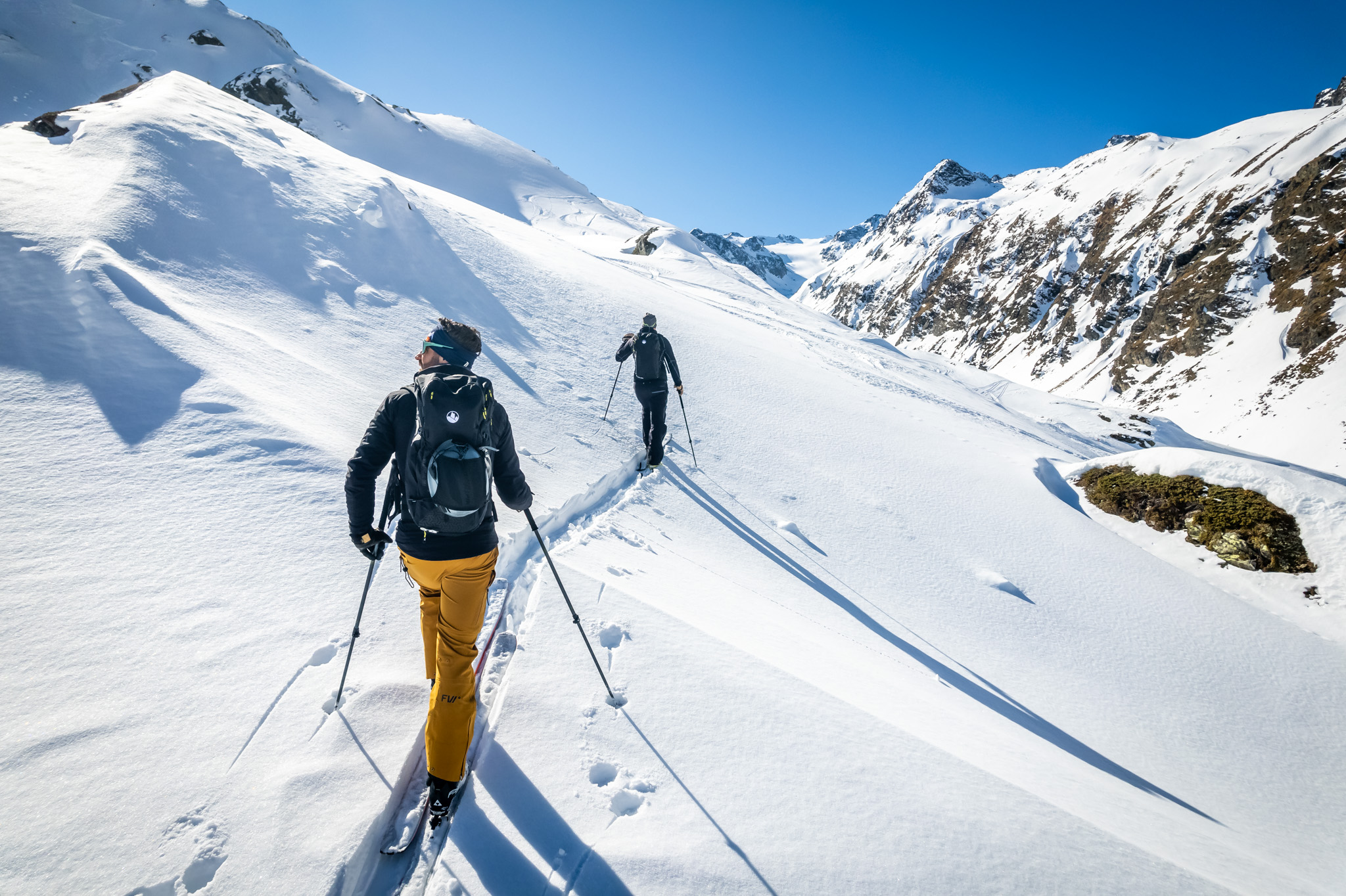 Mountain moments - the KOHLA blog
"Home is where the mountains are" - at any time of the year.
In our blog we not only inform you about the latest news and events, but you will also find guides, information and tips and tricks about our products.
We show you which climbing skins you need, how to find the right hiking backpack and how to use our KOHLA Greenline products. And what Figln is all about.
Have fun discovering and reading!
Your KOHLA Team
Find your perfect skin
There are many, many climbing skins? But which skin is perfect for you? Read this story to make the right choice.
How to cut your climbing skins
You have bought a Kohla skin and still need to cut it to your ski? In this story you will learn how it easily works.
Tirol CleanUP Days 2022
Am Wochenende geht es los - die Tirol CleanUP Days machen Halt in Tirol im Rahmen der PATRON CleanUP Tour 2022. Unsere Heimatregion ist eine ist eine von zehn Stationen quer durch Deutschland und Österreich. Die Vision von "PATRON-Plasticfree Peaks", einer müllfreien Bergwelt mit jeder Sammelaktion ein Stück näher zu rücken. Wir von KOHLA sind in diesem Jahr auch stolzer Partner und freuen uns, dieses innovative Event zu unterstützen.
Environmentally skin care
May we introduce? This is the Greenline – environmentally aware and sustainable.
Backpack washing instructions
Muddy forest floor, dirt splashes from biking or even leaking bottles - the backpack needs to be washed, but how?
Problem-free spring ski tour?
With KOHLA Greenline products, you not only care for your touring skins in an environmentally conscious way, but now also experience your spring tours without problems and without annoying glopping up. Our Greenline products are made of biodegradable substances and are very close to the conventional skin care products if we look on the performance.
How to pack your hiking backpack
The weekend or the long-awaited vacation is just around the corner and you are planning your next hike. Just before you set off, you think about what you actually want to take with you. In our guide, we show you what is important when choosing the right backpack and how you pack your hiking backpack best.
Let's Figl – the traditional Firn Gliding in Springtime
Get a general overview of what is behind "the Figln" and why firn gliding is so much fun. "Gemma figln - let's go!"
Tirol Change Award
Thinking today about tomorrow. Kohla Tyrol climbing skins are developed, tested and produced in the mountains of Tyrol.
Brutal local products
Thinking about tomorrow, this is our motto and therefore we are calling for an initiative in which we are showing that not only Tyrol is on it, but also Tyrol is inside.
The KOHLA Figl Testing Days on top of Innsbruck
Finally the time has come, we start the Figl season. Test our KOHLA Figl for free on Friday, April 15 & Saturday, April 16. at Seegrube Innsbruck