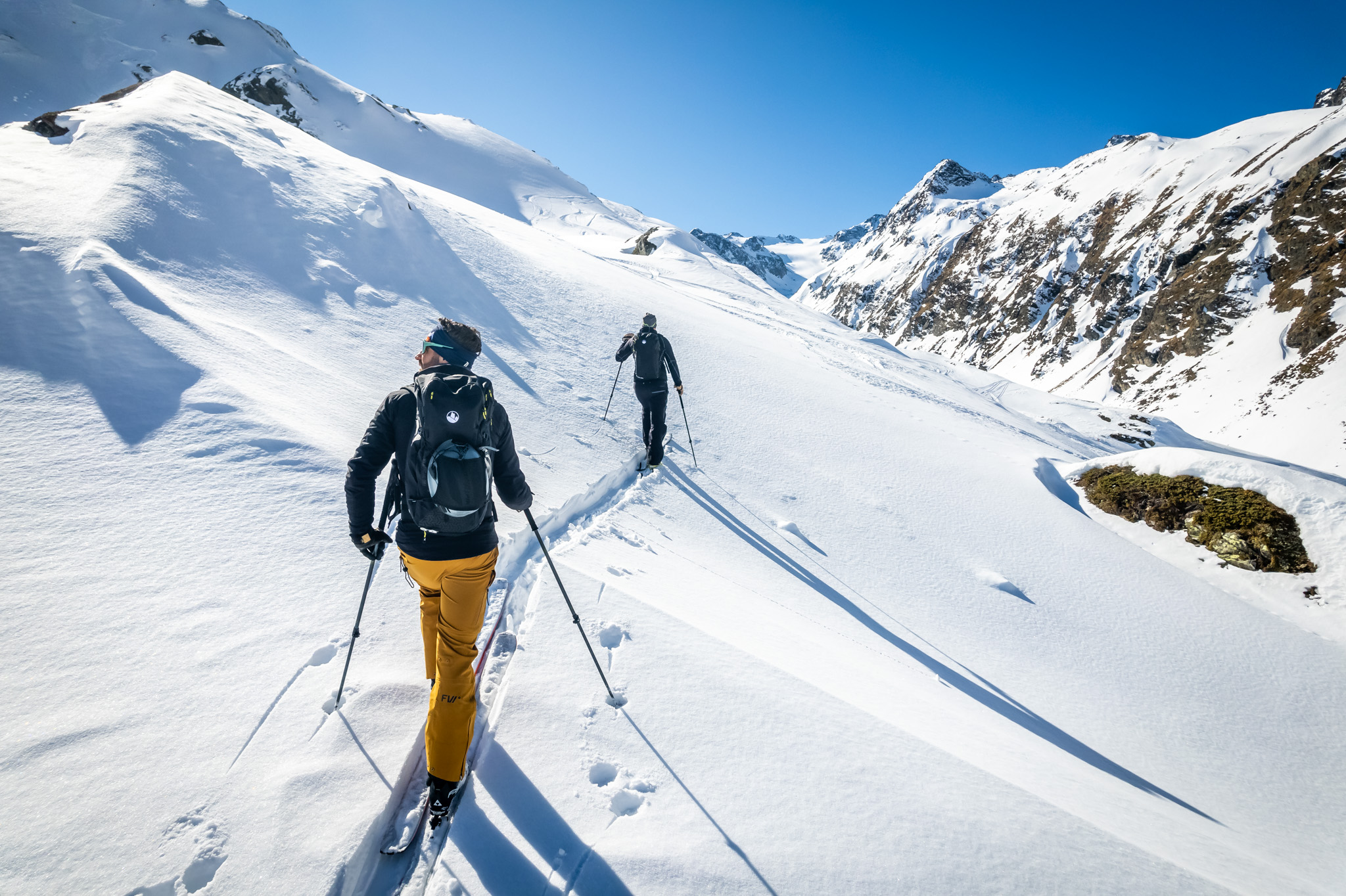 KOHLA Skitouring Poles
Reach your destination safely!
Poles are essential as a climbing tool for ski touring and snowshoeing. They provide the necessary safety and balance in any terrain. Poles used for ascents have different requirements than regular ski or hiking poles. KOHLA poles are quickly and easily adjustable in length, because you need a shorter pole length when descending than when ascending. The extended grip surfaces with adjustable loops, provide you with the necessary safety, for example, when making kick turns, without having to adjust the poles in length.
The lighter, the better - but the quality must be right
KOHLA offers a choice of two different pole materials. The innovative CALU®-TECH, a combination of carbon and aluminum, combines lightness with stability or the particularly robust and shock-resistant 7075 ALUTech. The KOHLA touring poles are designed for year-round use, so the interchangeable plate system offers summer as well as winter plates.