Alpinist 100% Mohair Universal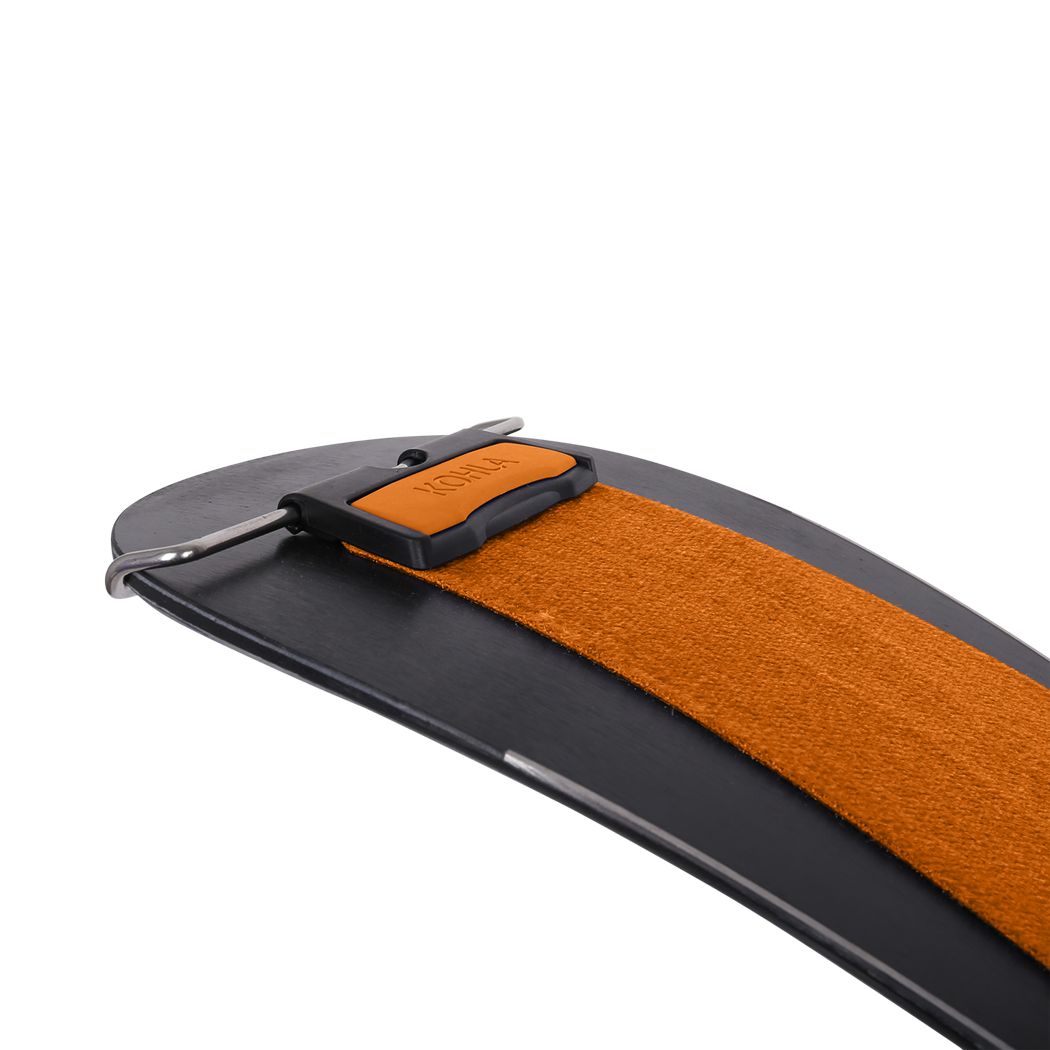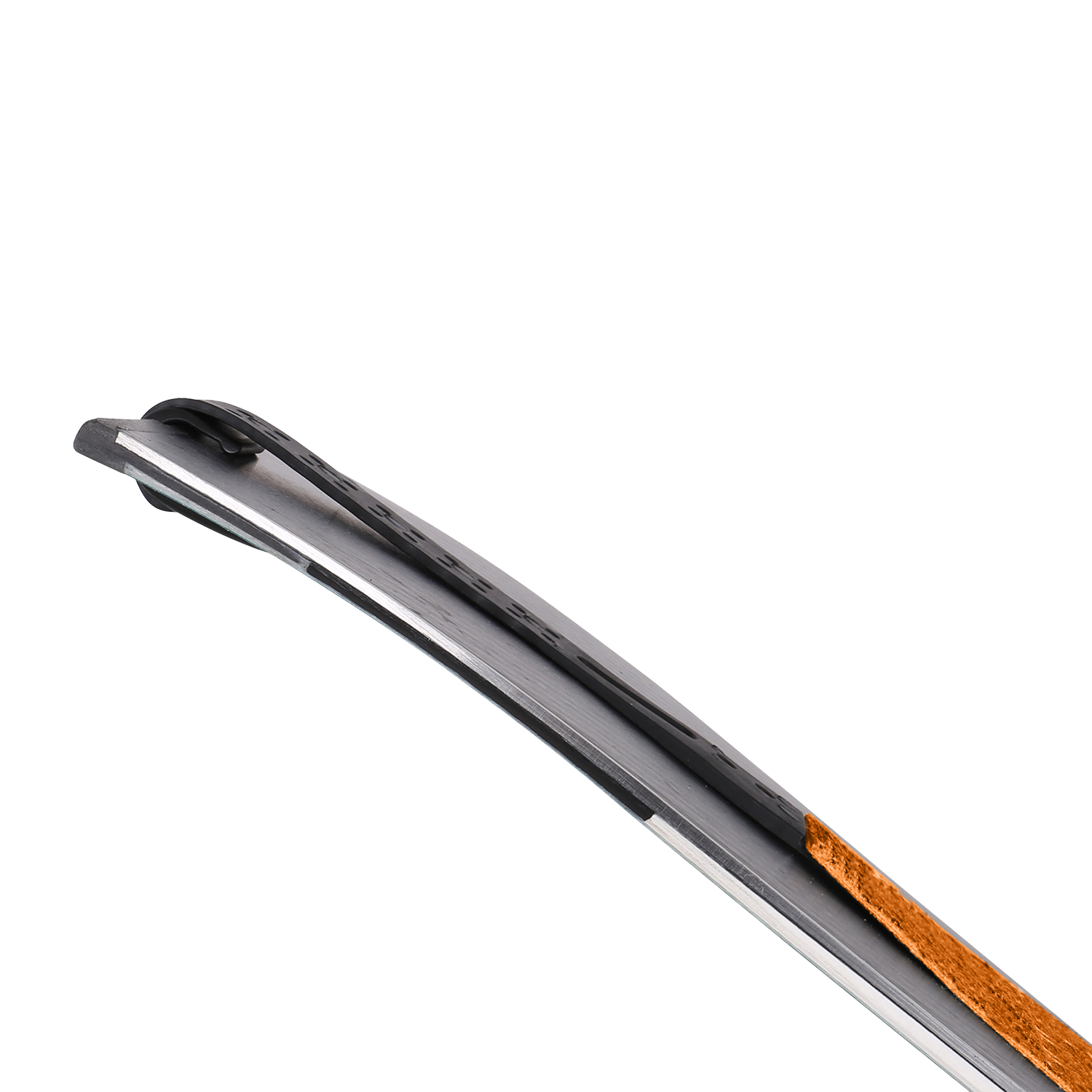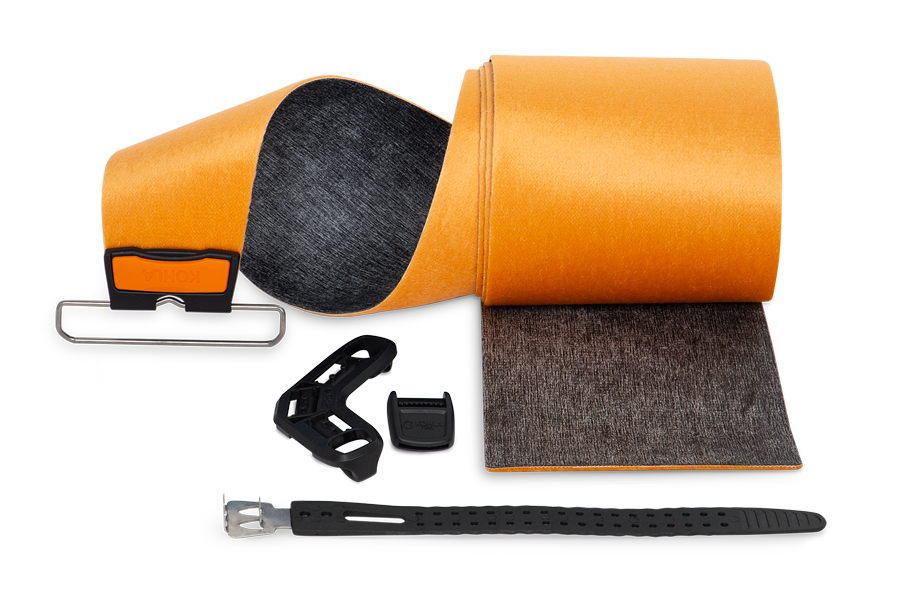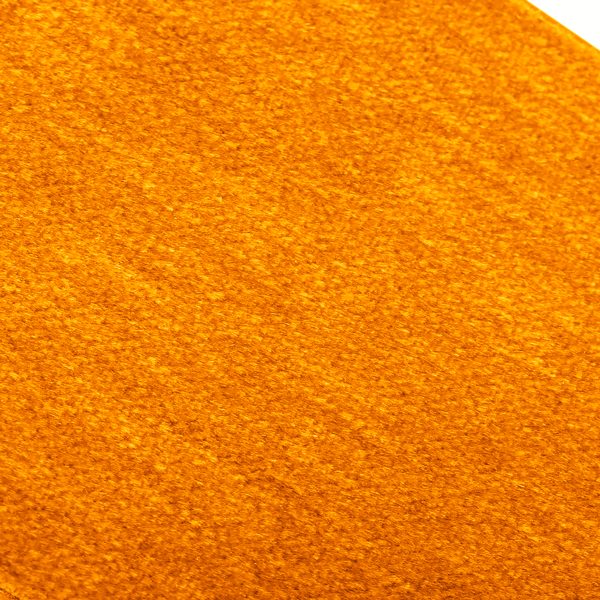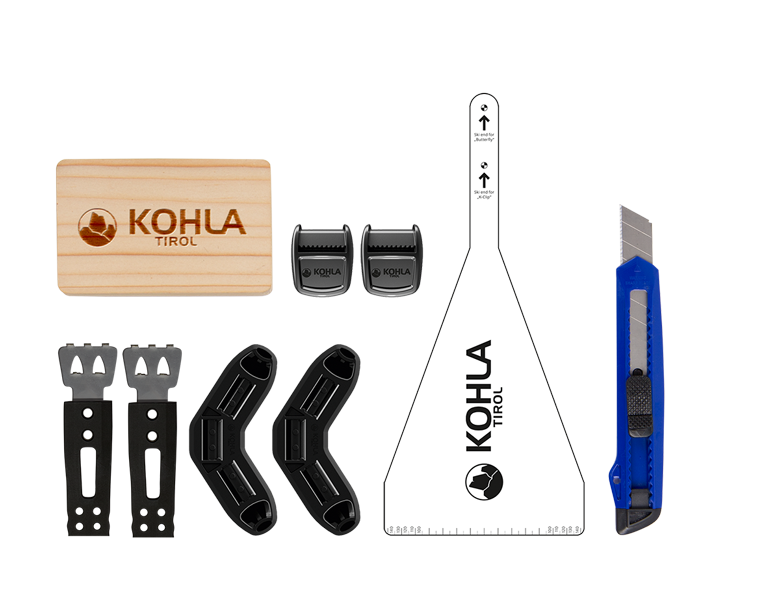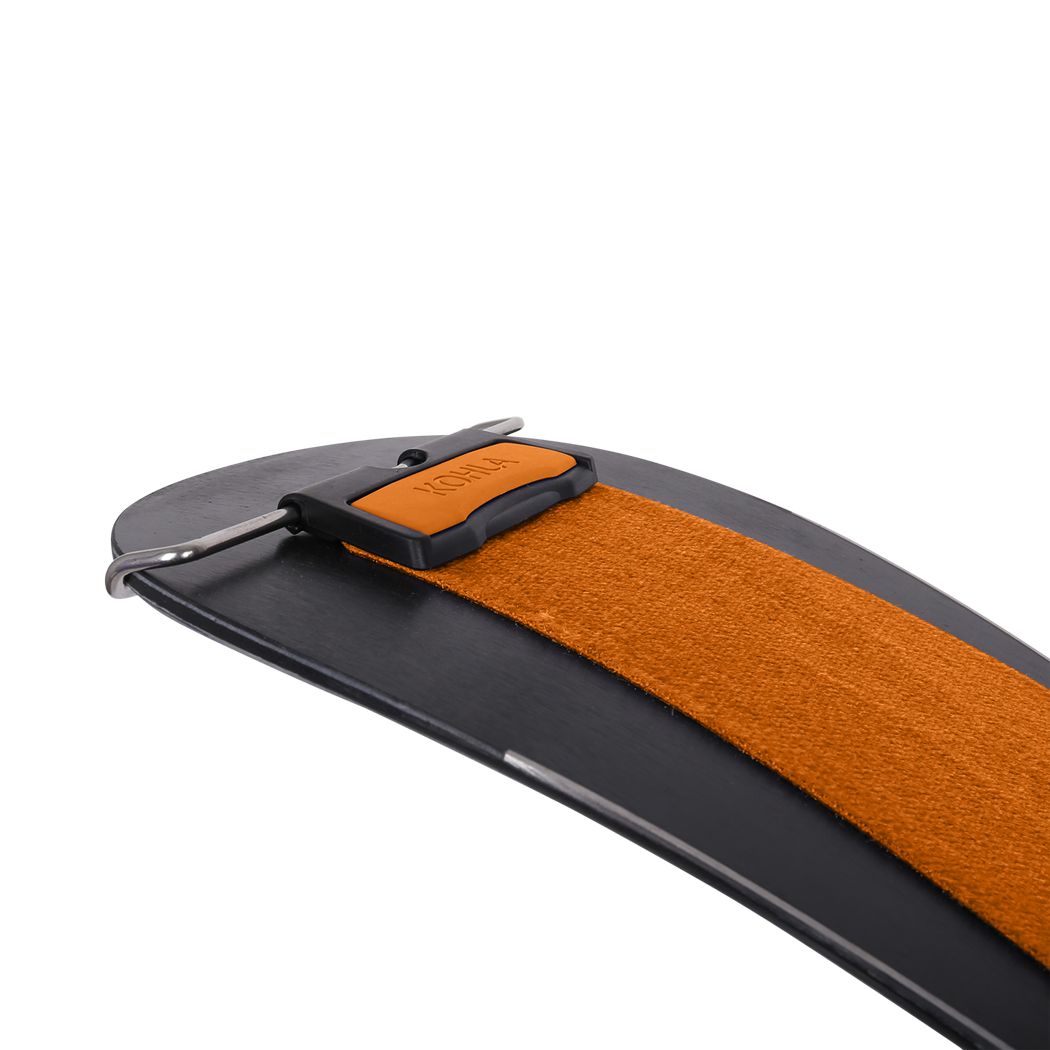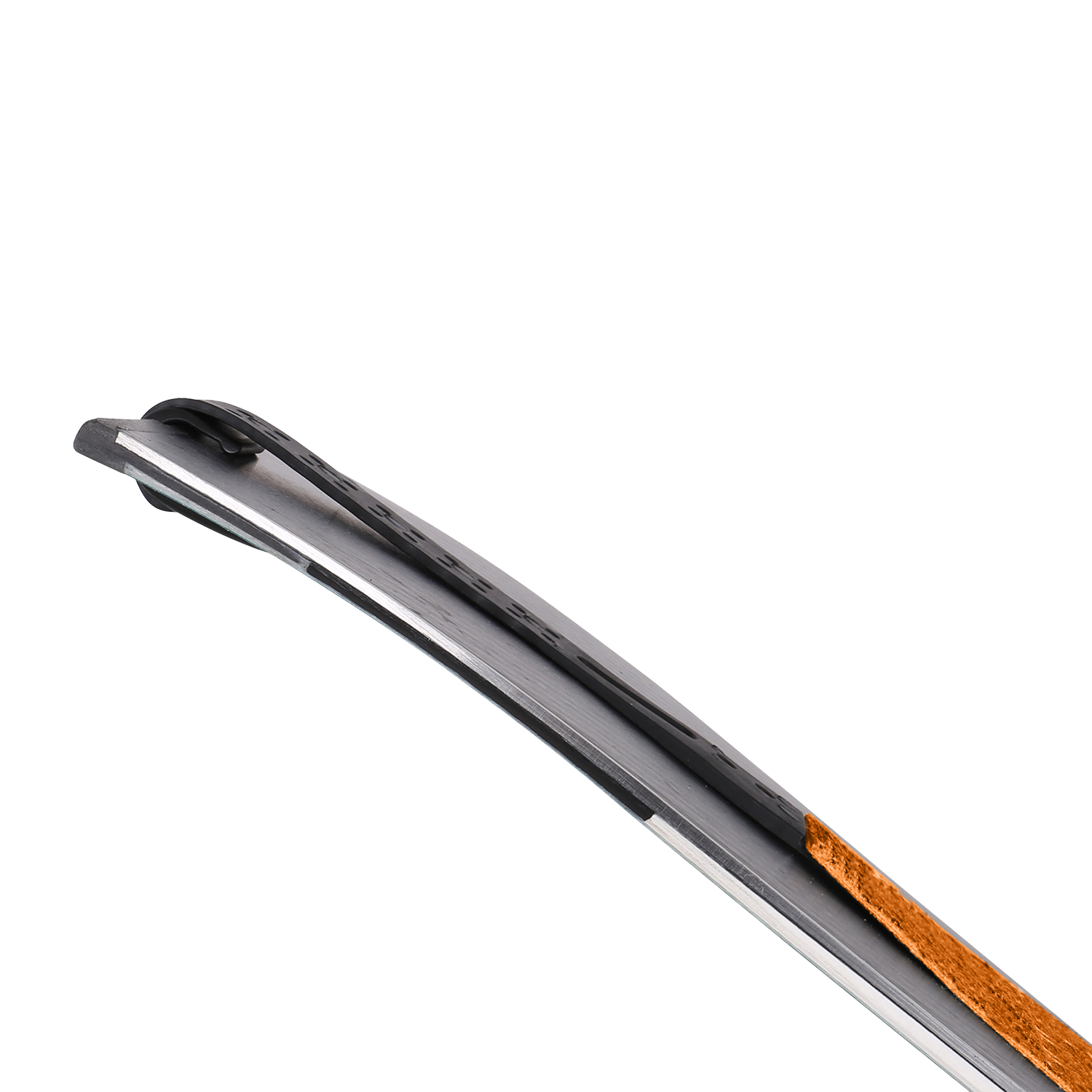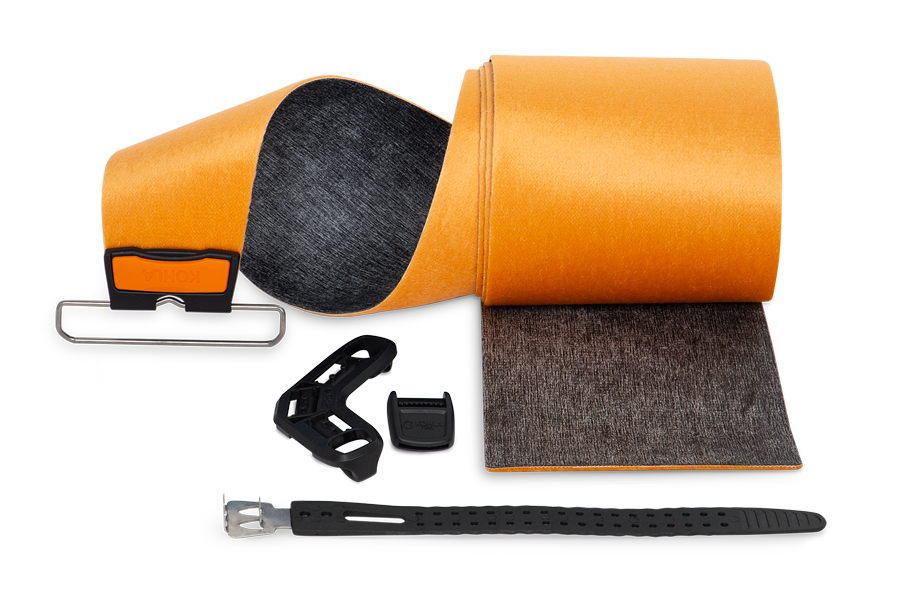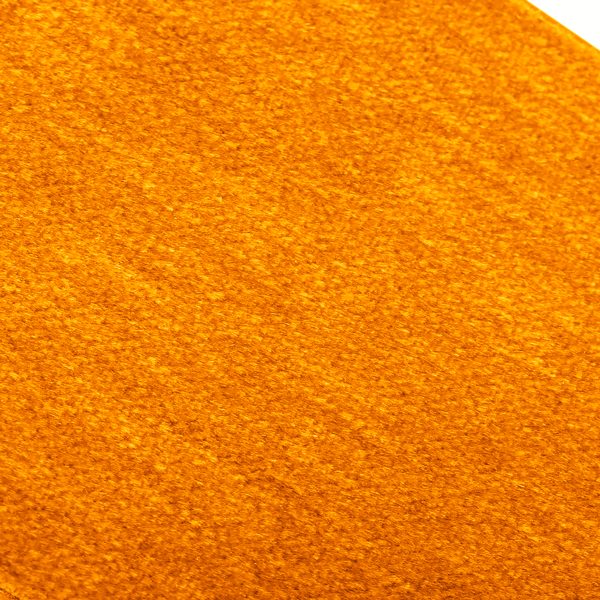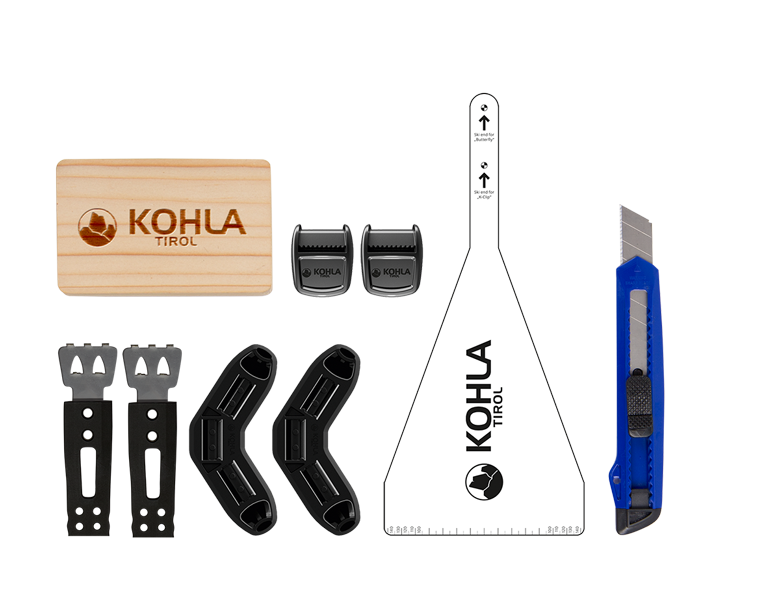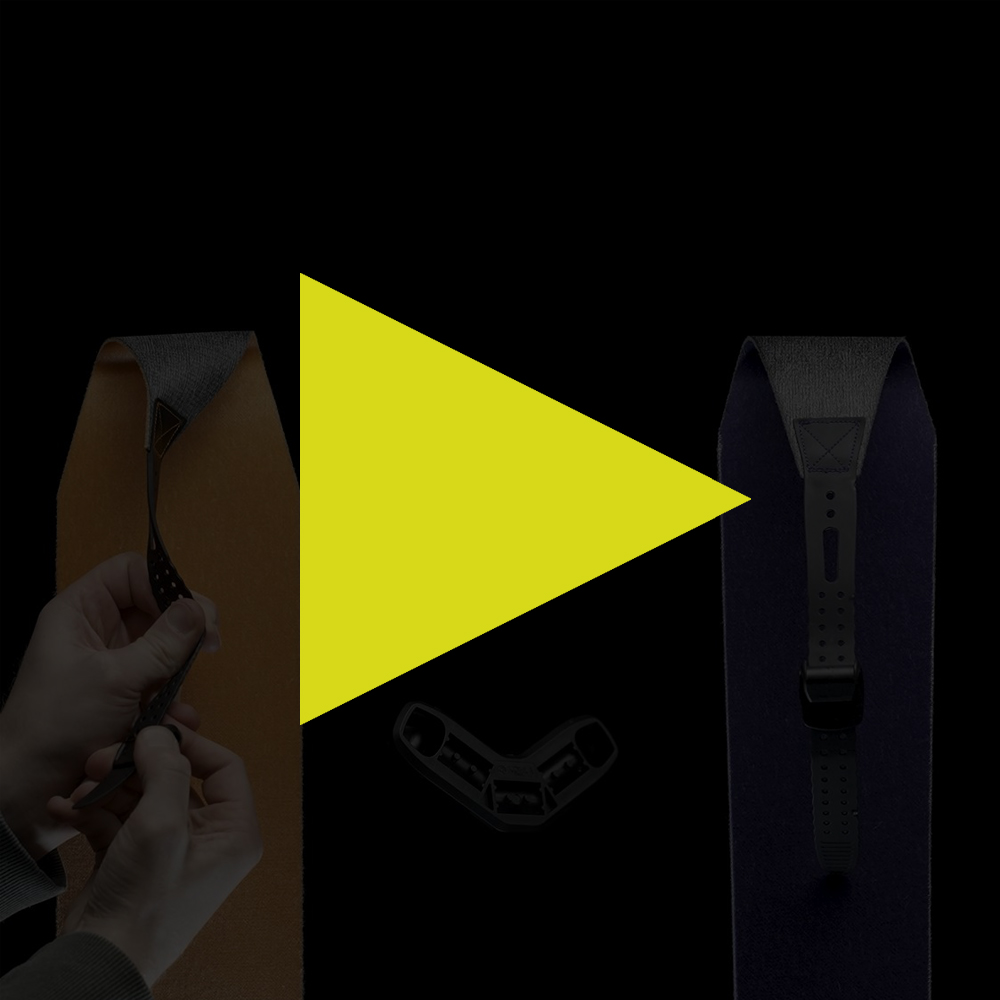 For alpinists and everyone who aims high.
Alpinist 130mm cut-to-size skin / Smart Glue

No summit is high enough for you? ALPINIST is ideal for alpine ski tours in high mountains and off-piste - even at low temperatures! The pure mohair skin ensures the best climbing and gliding properties and offers perfect hold even on cold days. The KOHLA Fiberseal technology not only impresses with its waterproof skin structure, which completely prevents water absorption, but is also extremely robust - perfect for ski mountaineering! The "Smart Glue" used by the ALPINIST, a state-of-the-art adhesive, is specially designed for low temperatures and offers an excellent hold even in freezing temperatures. Perfect hold and optimal climbing properties - for high peaks and low temperatures!
There is an adapted solution to fix the skin on twin tip skis with rounded ski ends. In this case Kohla supplies the Alpinist Universal climbing skin with a multi-clip system. The skin is shortened and cut to the correct length with the help of a template thereafter the elastic strap can be fixed.

Videos and instructions for this on our website.


Material:
100% Mohair
Width:
130mm
Features:
100% Mohair
New Smart Glue
Waterproof skin construction
High-precision laser cutting
Application range up to -30°C
K-Clip spring back attachment
Easy length adjustement
with Elastic Strap
Plastic parts made of the
top-quality materials
Inclusive T-Bar 85 (changeable)
Customizable fastening systems
Alpinist 100% Mohair Universal
Product number:
1704K02AS,13A,190
Width:
130mm
Available, delivery time: 2-5 Tage