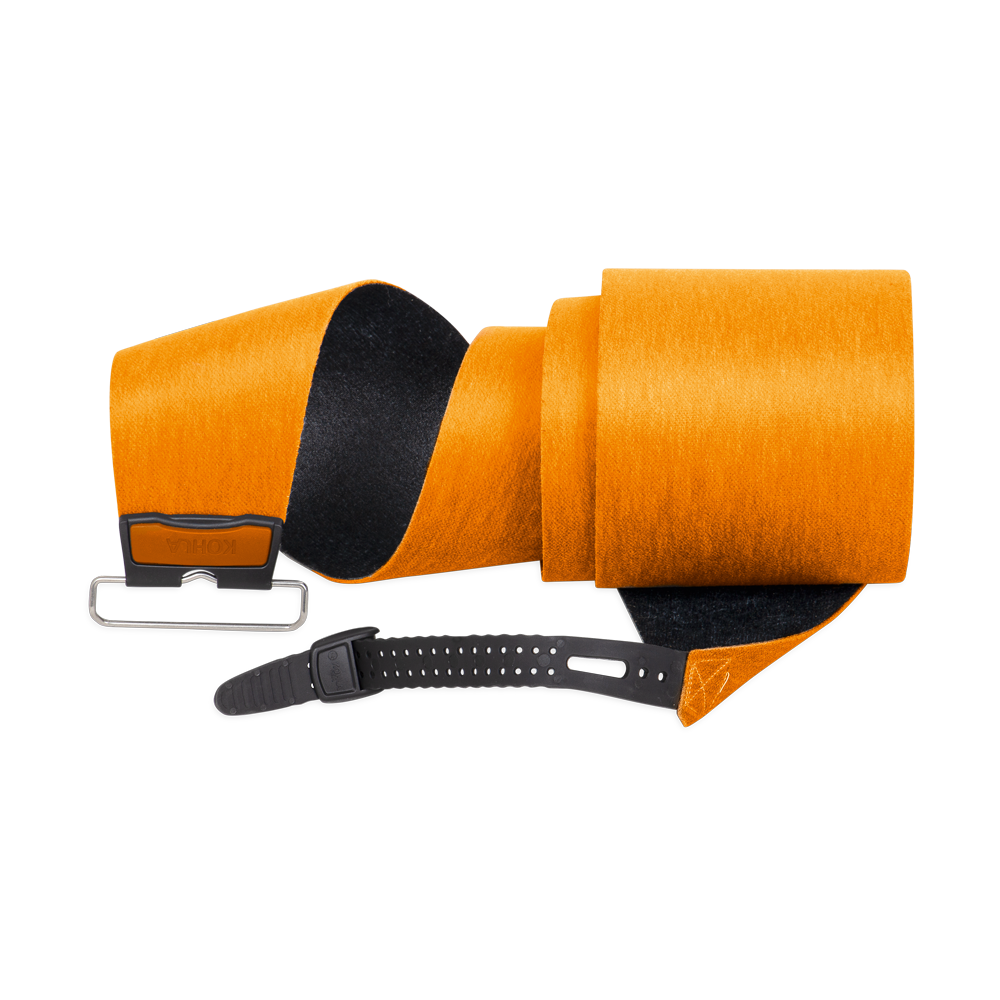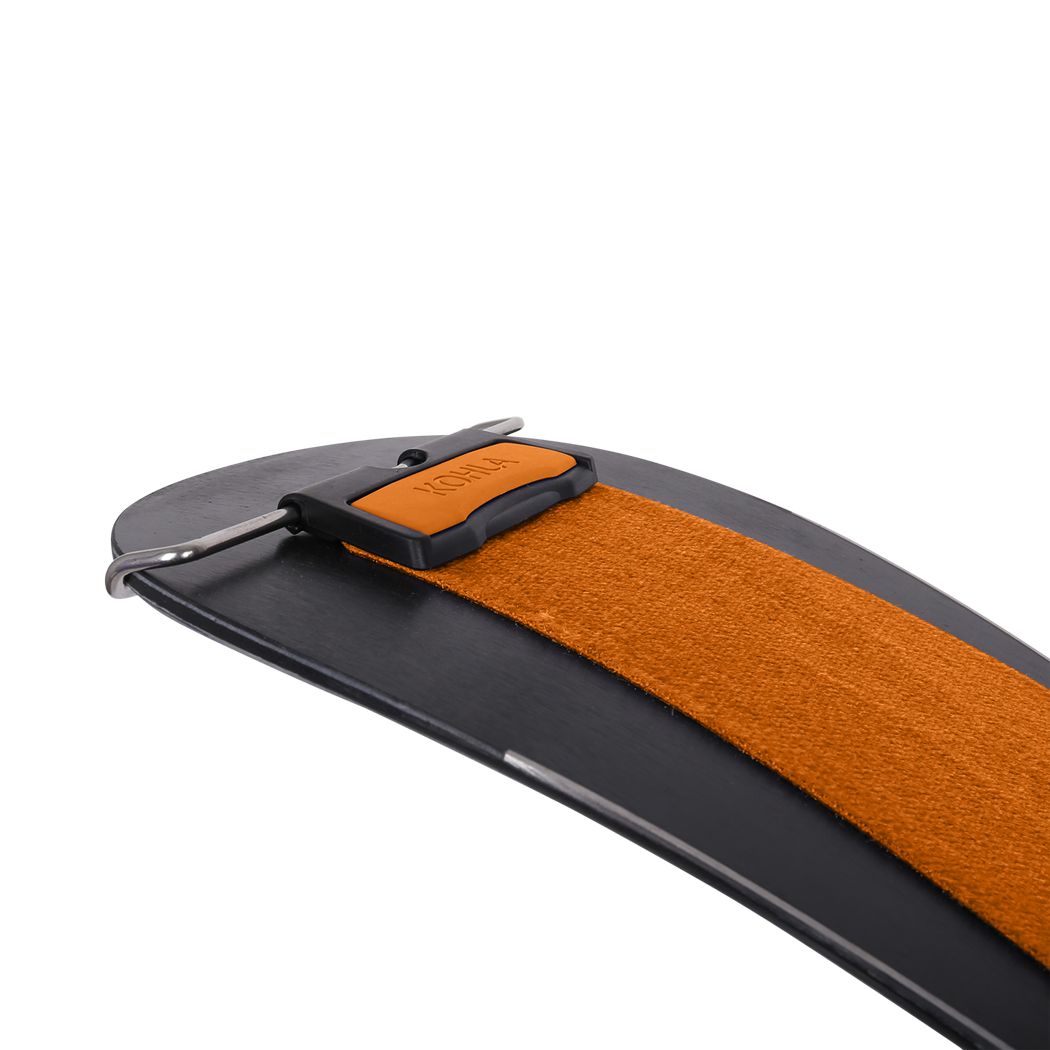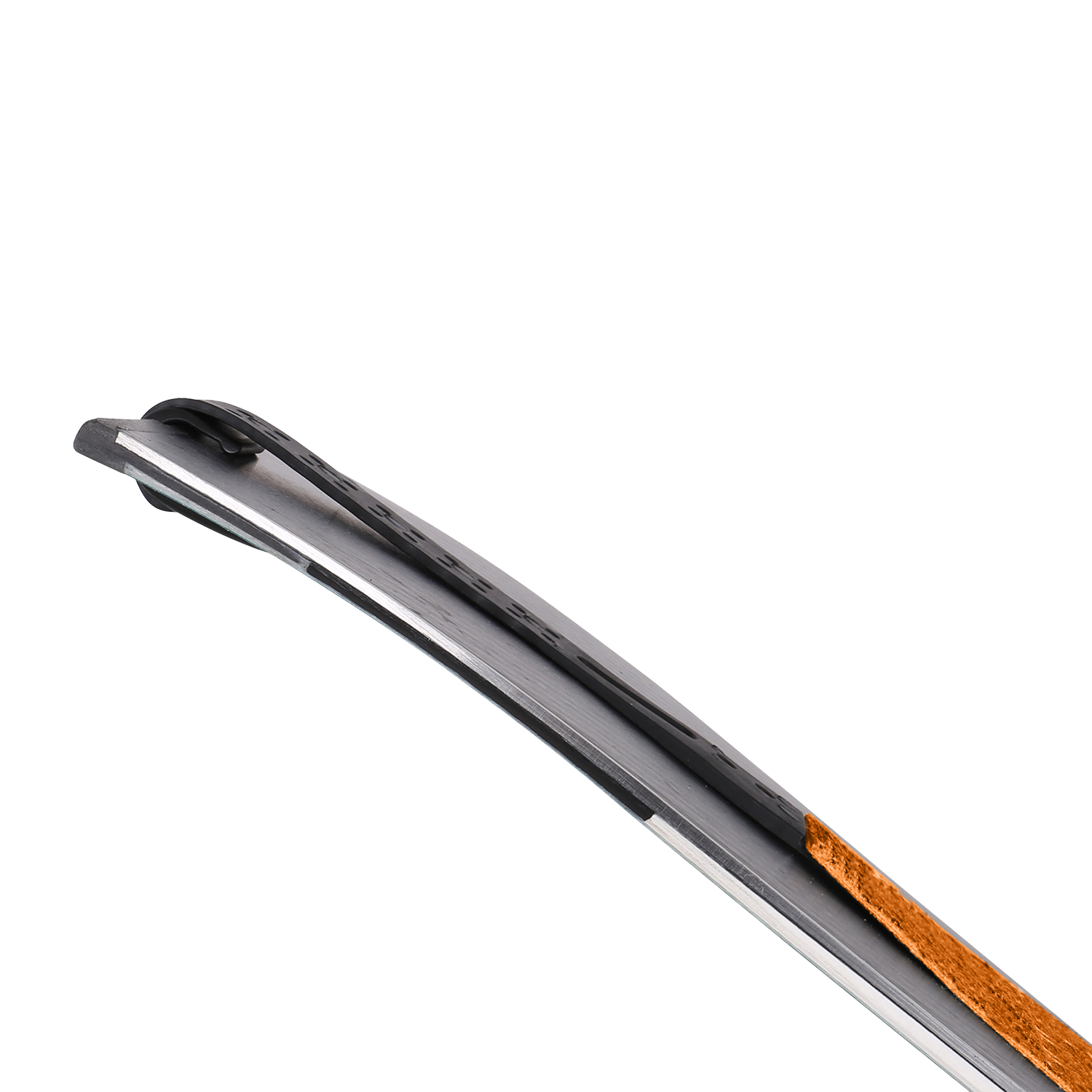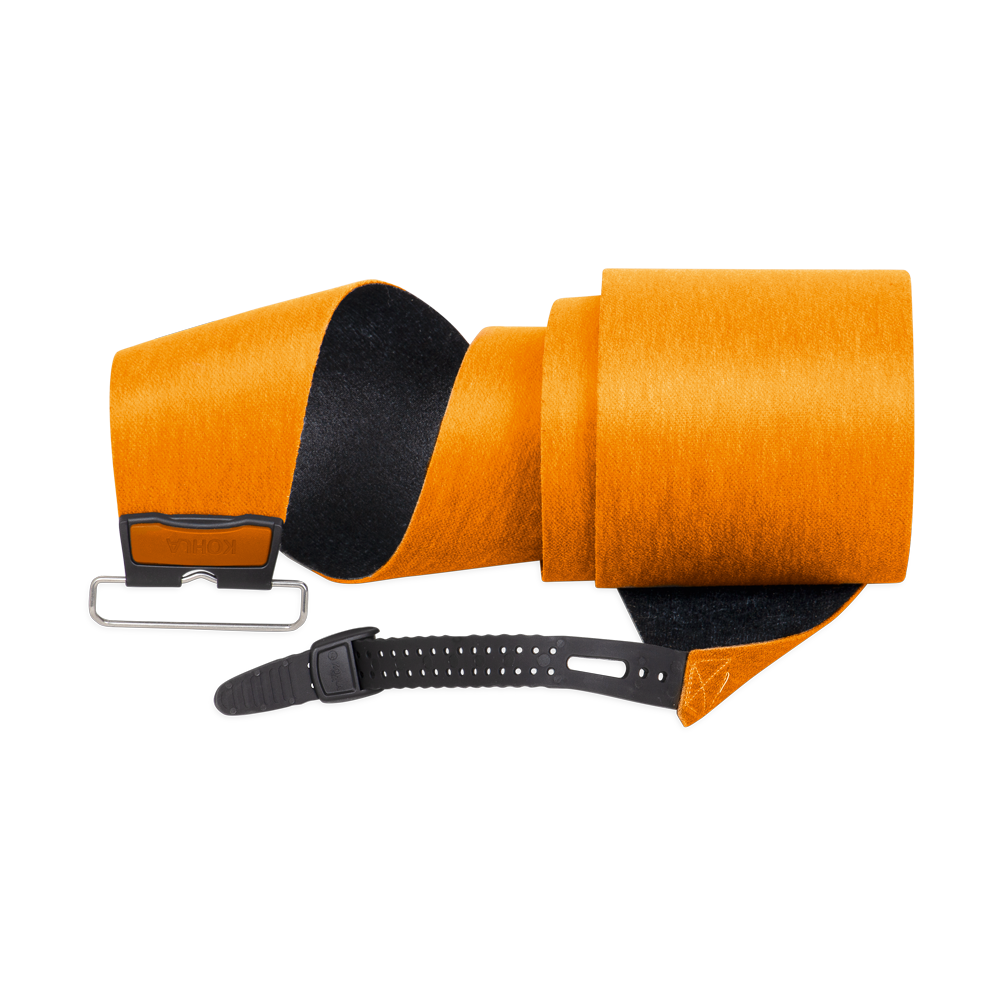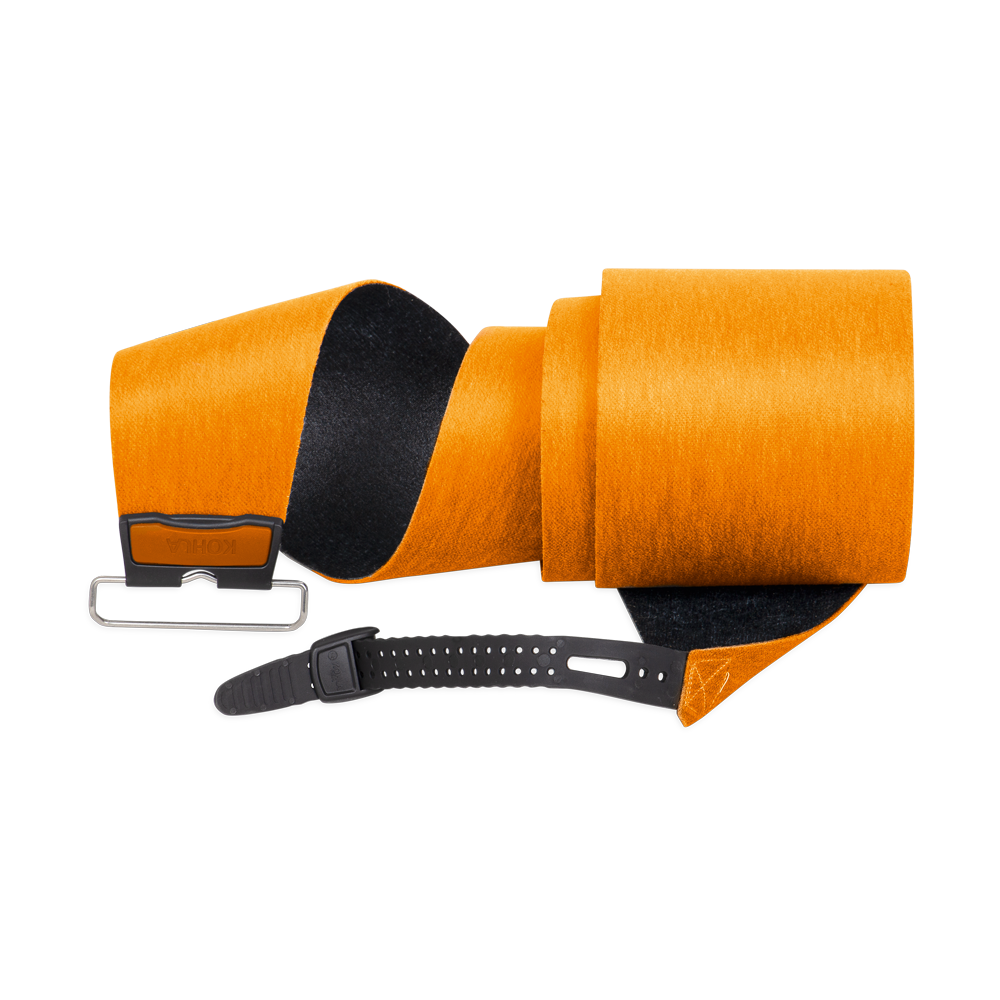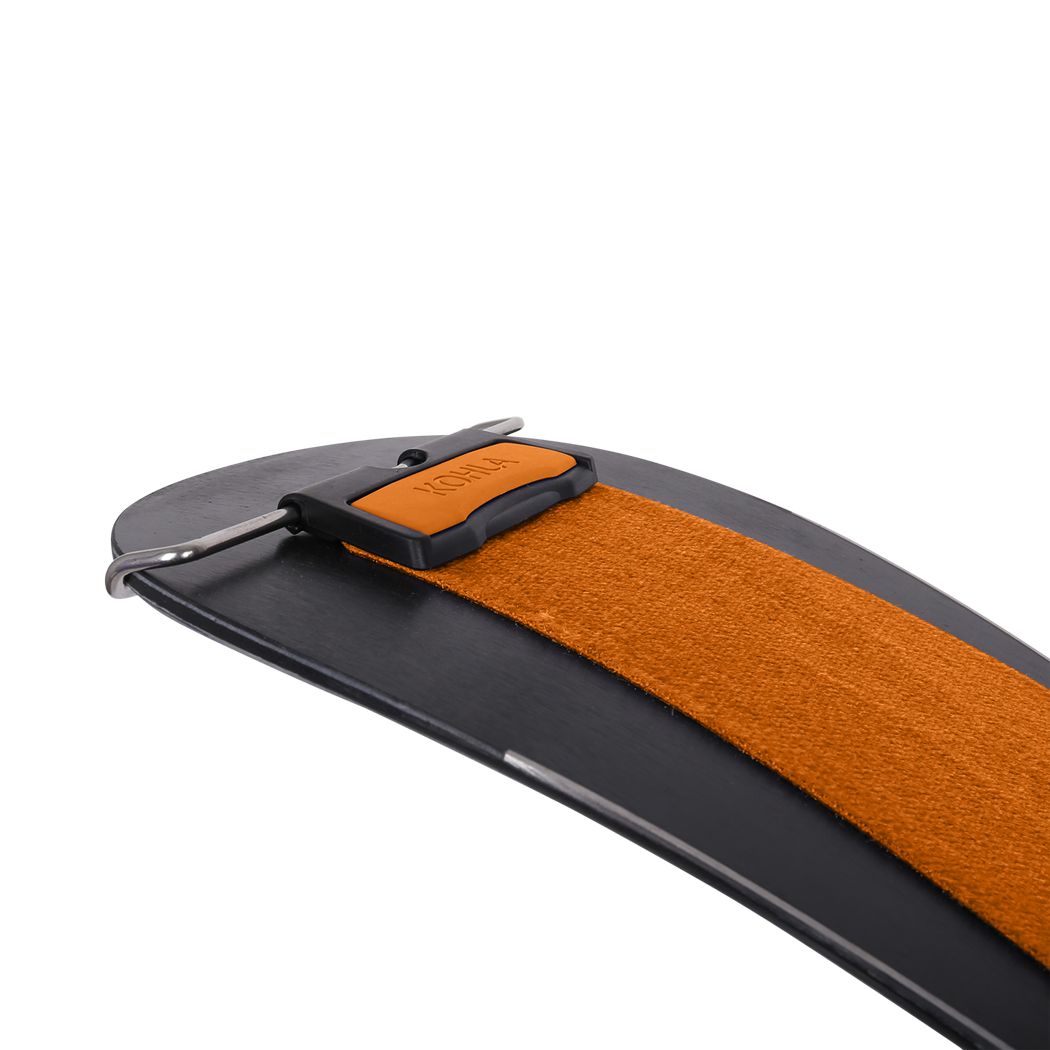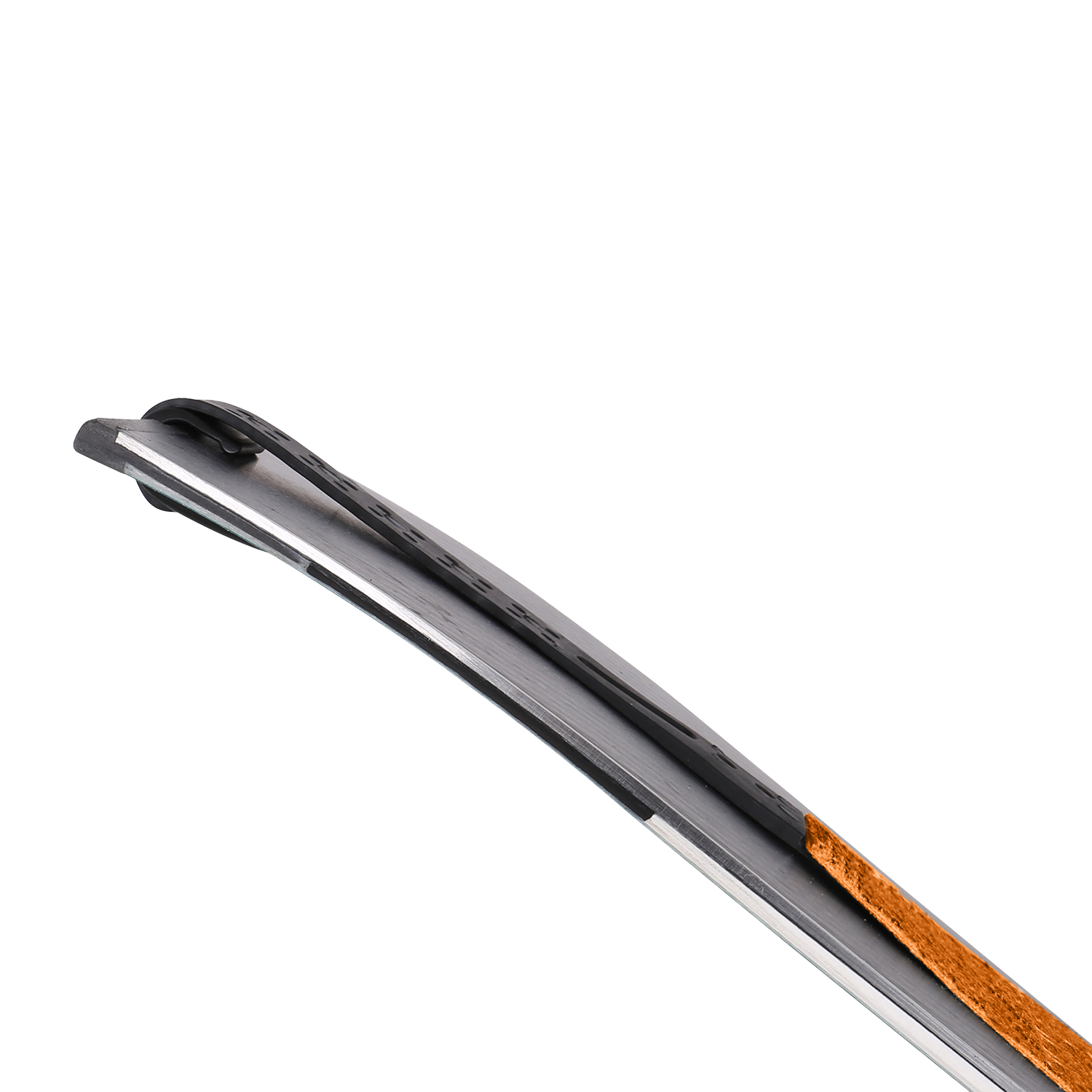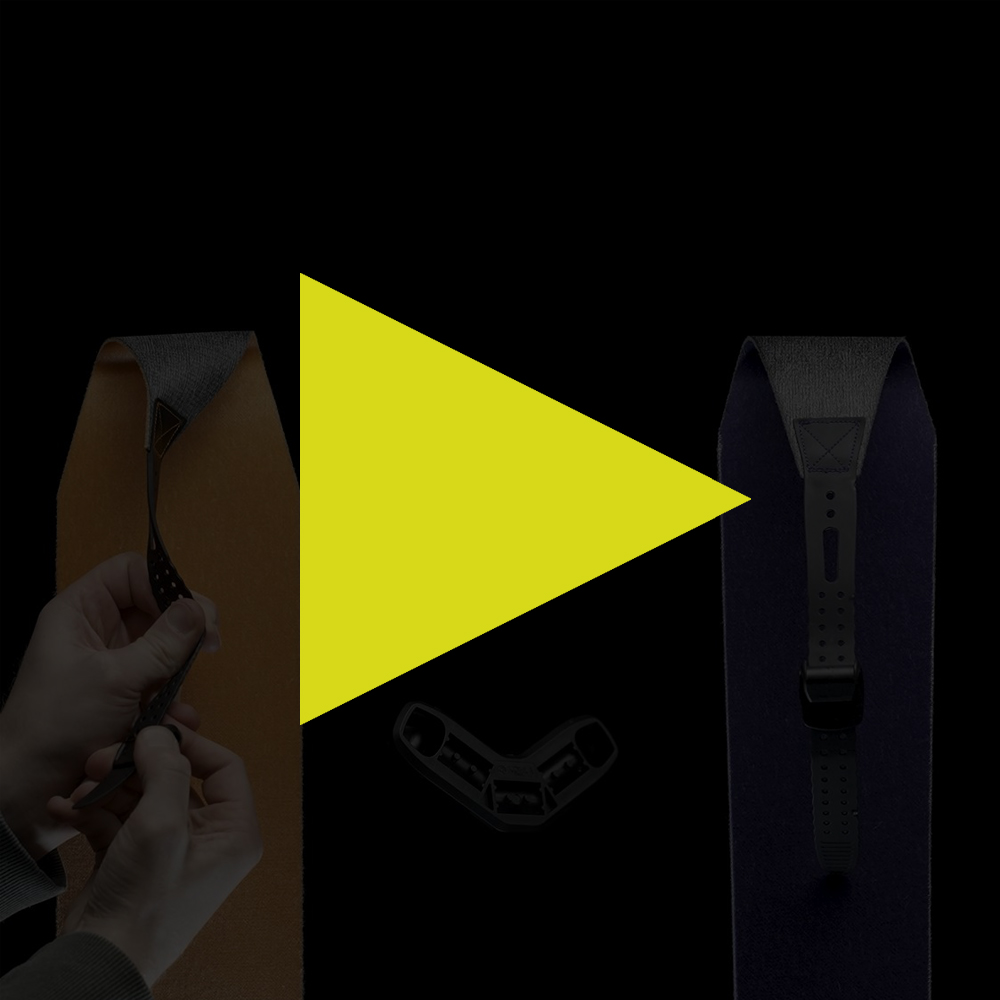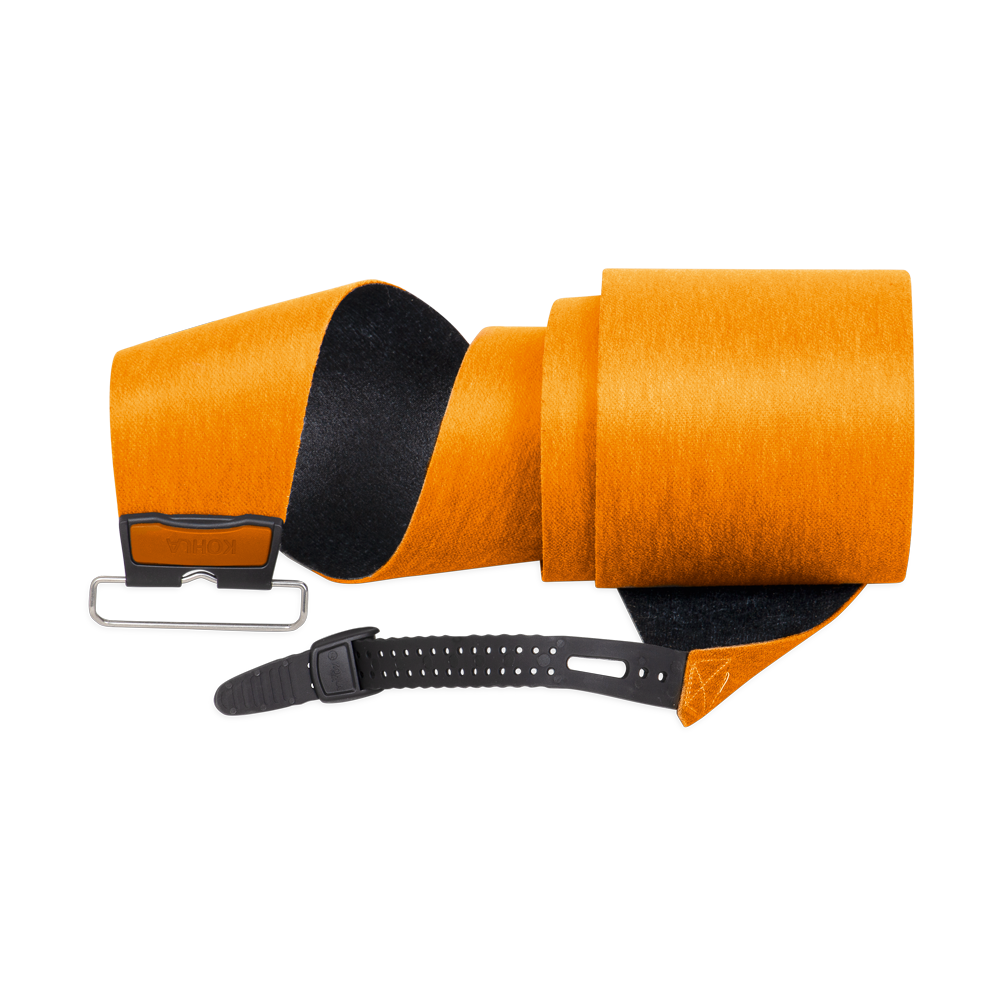 For alpinists and everyone who aims high.
Alpinist 130mm cut-to-size skin / Smart Glue

No summit is high enough for you? ALPINIST is ideal for alpine ski tours in high mountains and off-piste - even at low temperatures! The pure mohair skin ensures the best climbing and gliding properties and offers perfect hold even on cold days. The KOHLA Fiberseal technology not only impresses with its waterproof skin structure, which completely prevents water absorption, but is also extremely robust - perfect for ski mountaineering! The "Smart Glue" used by the ALPINIST, a state-of-the-art adhesive, is specially designed for low temperatures and offers an excellent hold even in freezing temperatures. Perfect hold and optimal climbing properties - for high peaks and low temperatures!
Material:
100% Mohair
Width:
130 mm
Features:

100% Mohair smart glue
Fiber seal waterproof skin construction
High precesion laser cutting
Easy length adjustement with elastic strap
Plastic parts made of the top materials
Inclusive T-Bar 85 (changeable)
Skinfinder: Find your climbing skin size
How to choose the right skin
Alpinist
Vertical
Vertical WMN
Freeride
Freeride Air Kids
Peak
100% Mohair
Mixmohair
Mixmohair
Mixmohair
Mixmohair
Fiberseal
Fiberseal
Fiberseal
Fiberseal
Cotton
Smart Glue
Smart Glue
Smart Glue
Smart Glue
Hotmelt
130 mm Width
120 / 130 mm Width
135 mm Width
135 mm Width
120 /135 mm Width
Measure actual ski length
Measure the width of the front ski tip
Select the right skin in the table (For the right skin length: ski length -1cm)
ski length (cm)
skin length (cm)
width
up to 120 mm
up to 130 mm
up to 135 mm
142 - 148
142
VerticalPeak
149 - 155
149
VerticalVertical WMNPeak
Alpinist
FreerideFreeride AirPeak
156 - 162
156
VerticalVertical WMNPeak
Alpinist
FreerideFreeride AirPeak
163 - 169
163
VerticalVertical WMNPeak
Alpinist
FreerideFreeride AirPeak
170 - 176
170
VerticalVertical WMNPeak
Alpinist
FreerideFreeride AirPeak
177 - 183
177
VerticalVertical WMNPeak
Alpinist
FreerideFreeride AirPeak
184 - 190
184
VerticalVertical WMNPeak
Alpinist
FreerideFreeride AirPeak
191 - 197
191
Alpinist
FreerideFreeride AirPeak
| Freeride Air Kids | ski length (cm) | skin length (cm) |
| --- | --- | --- |
| Mixmohair | 125 - 134 cm | 125 |
| Fiberseal | 135 - 144 cm | 135 |
| Smart Glue | 145 - 154 cm | 145 |
| 120 mm Width | 155 - 164 cm | 155 |
Product number:
1704K02AS,11,170
Skinfinder:
Find your length
Width:
130 mm
Available in 3 days, delivery time 2-5 Tage