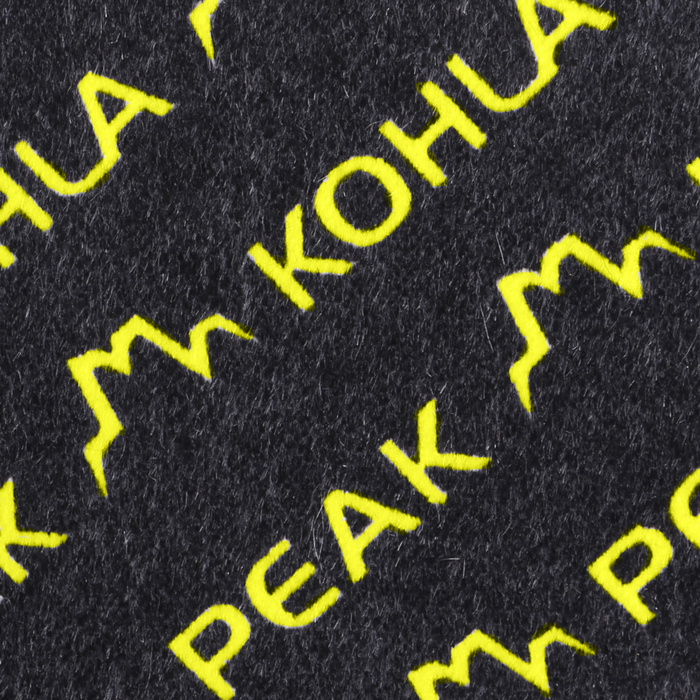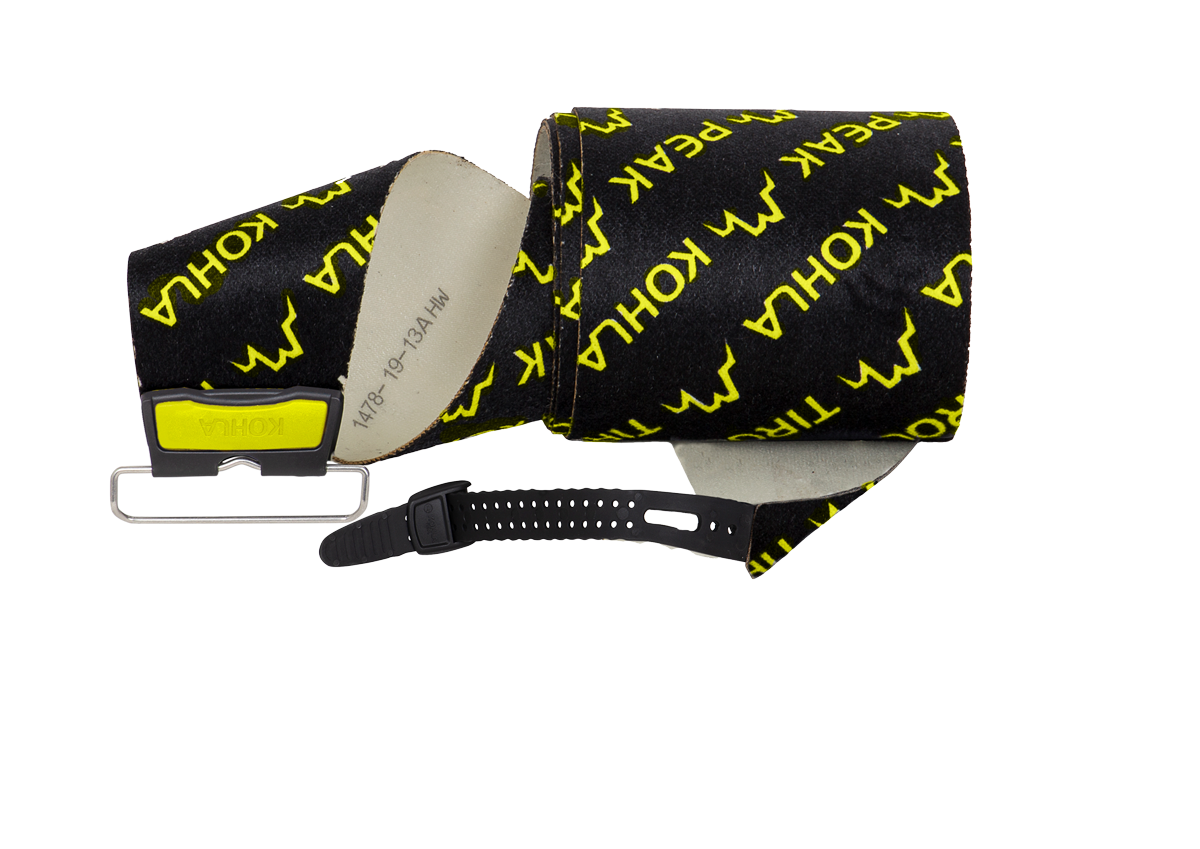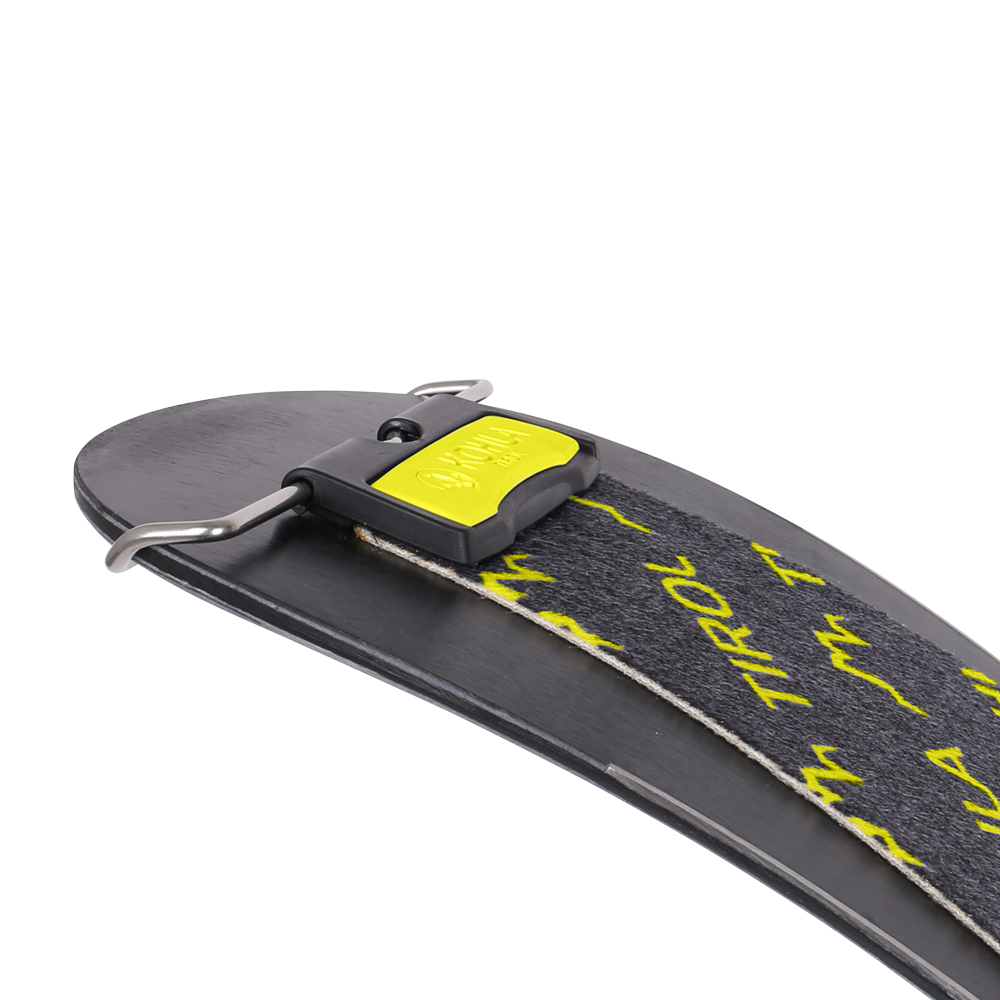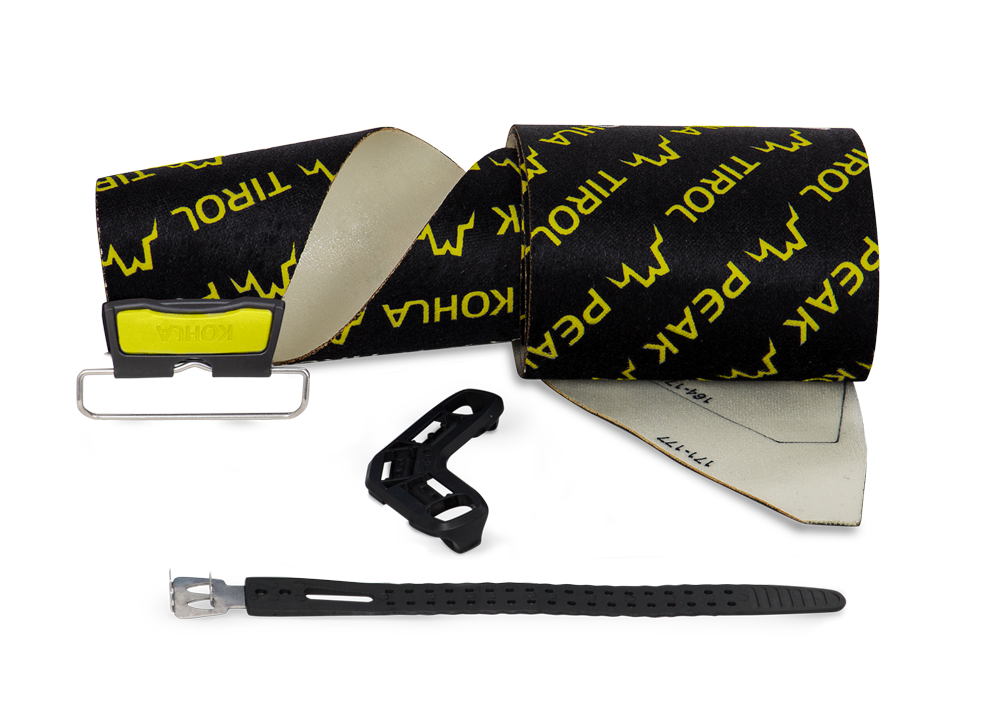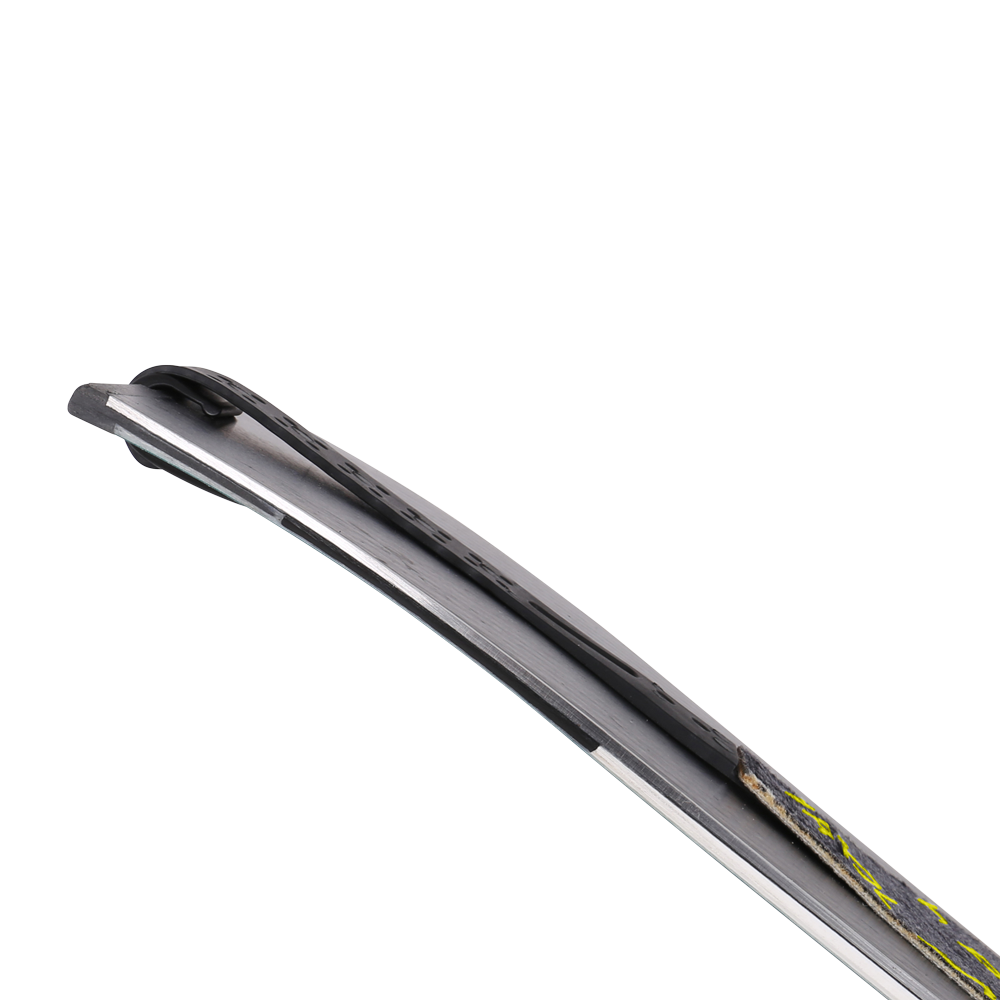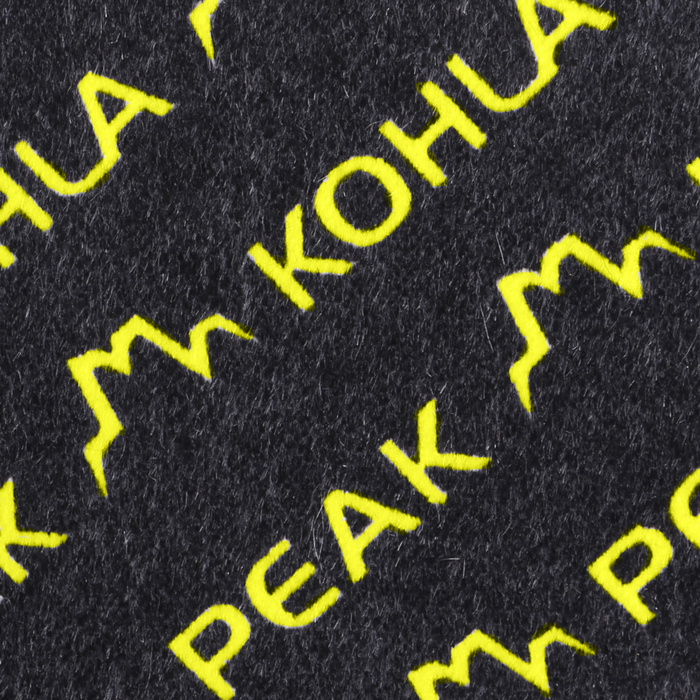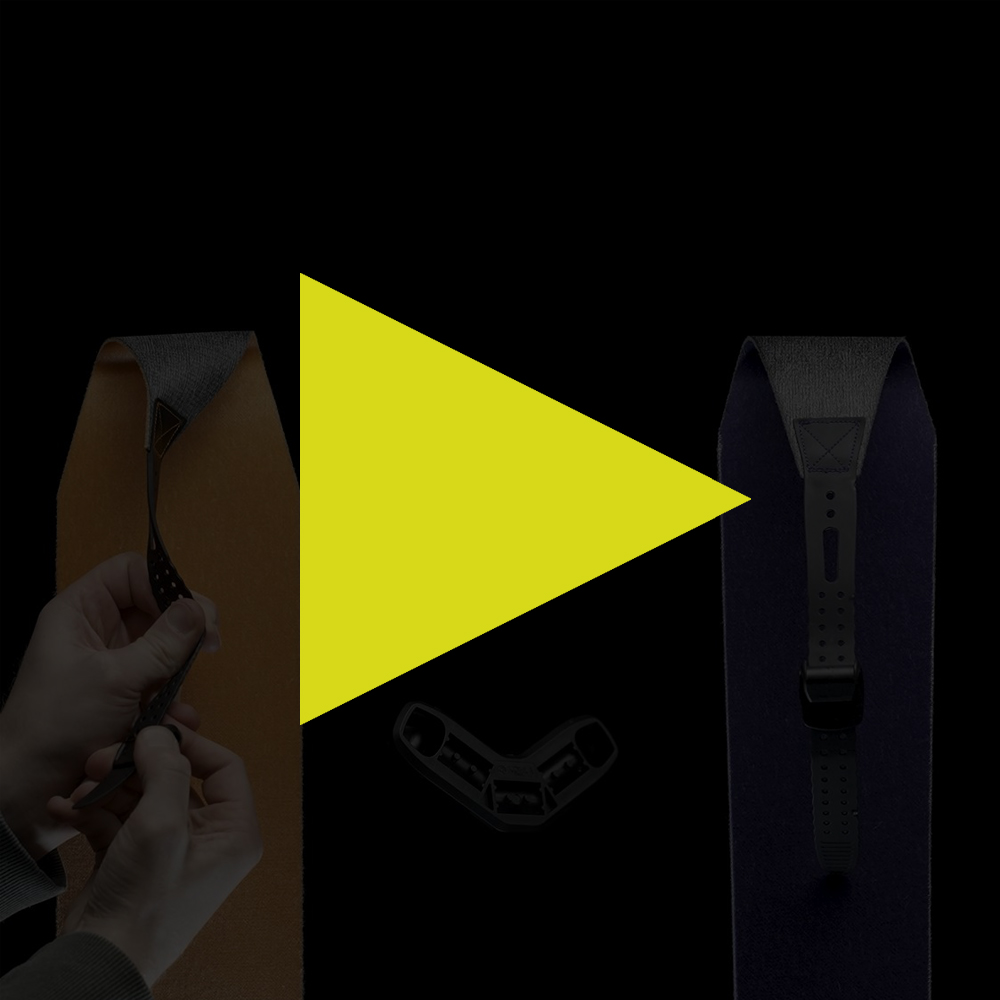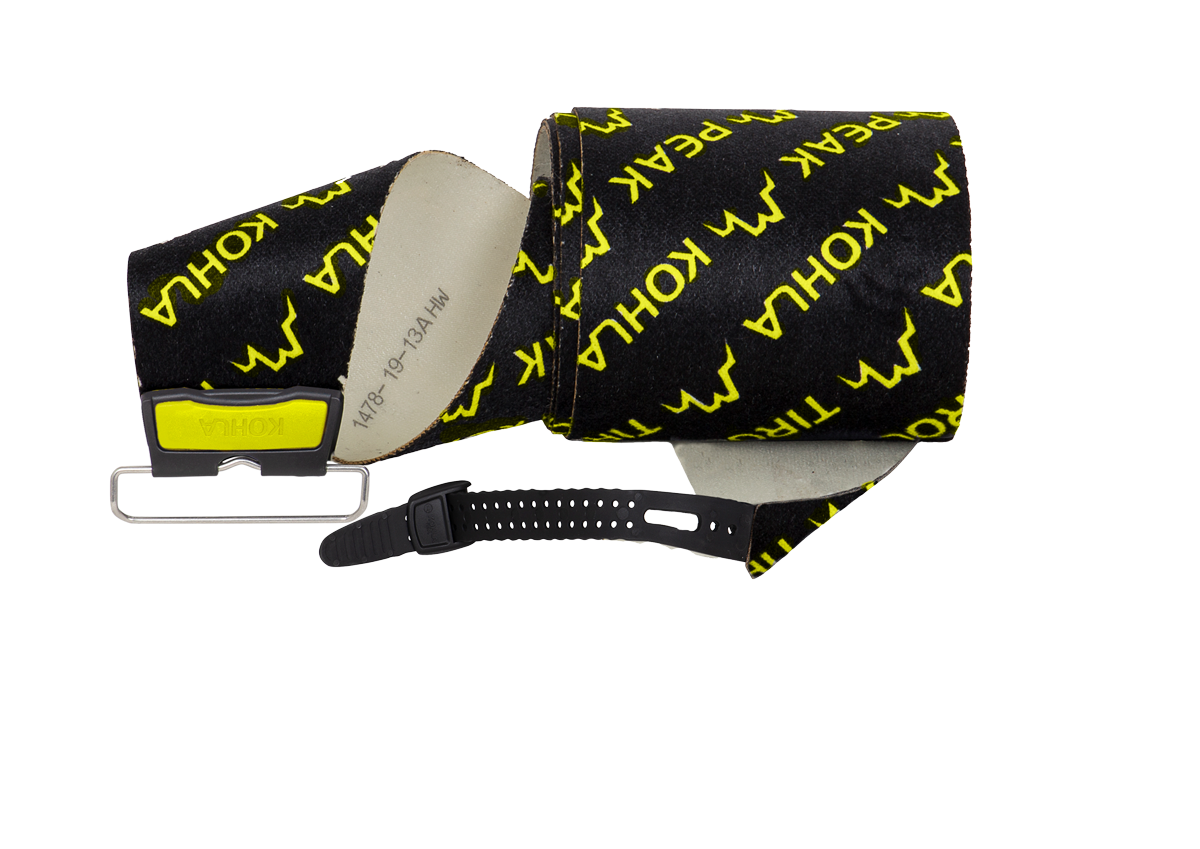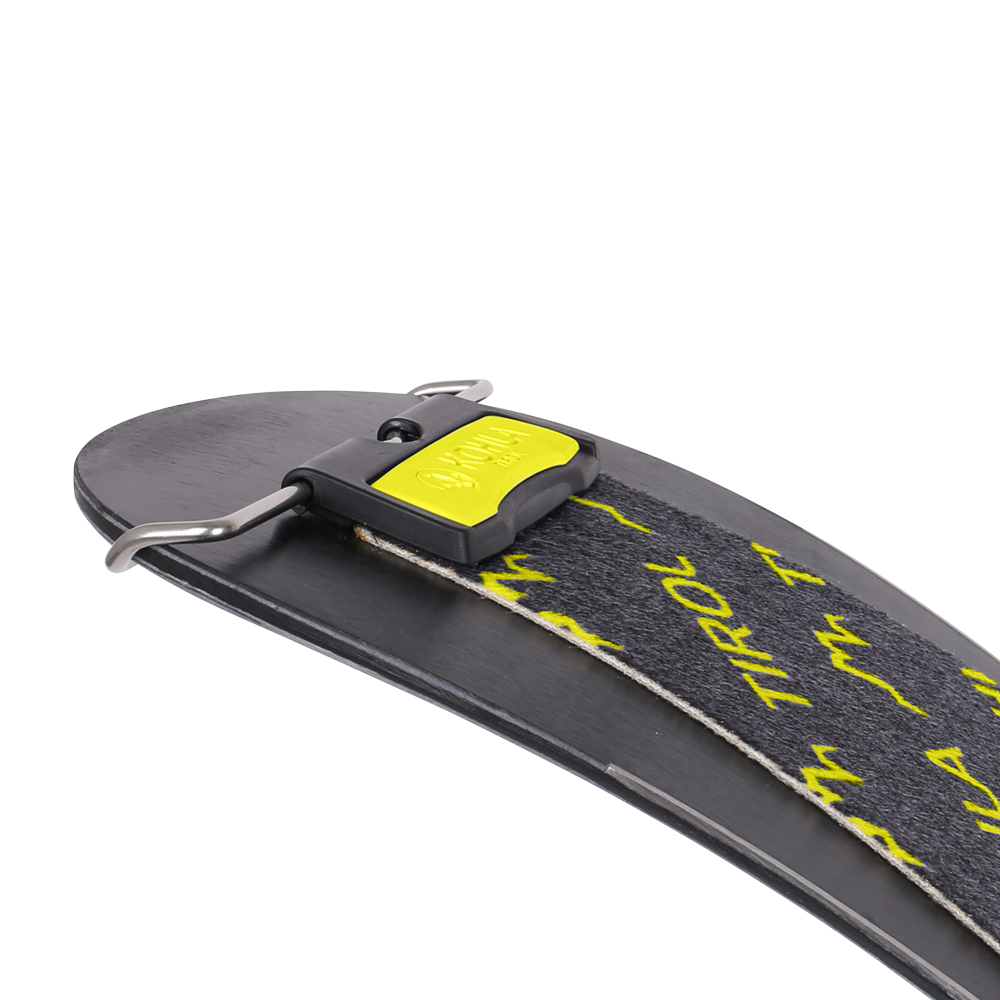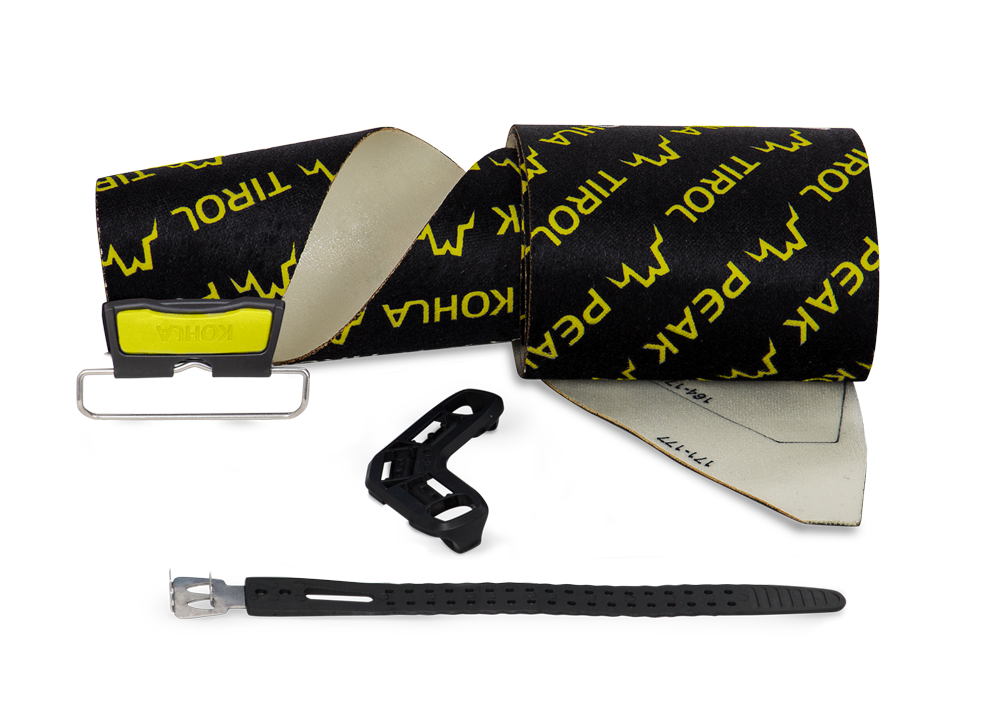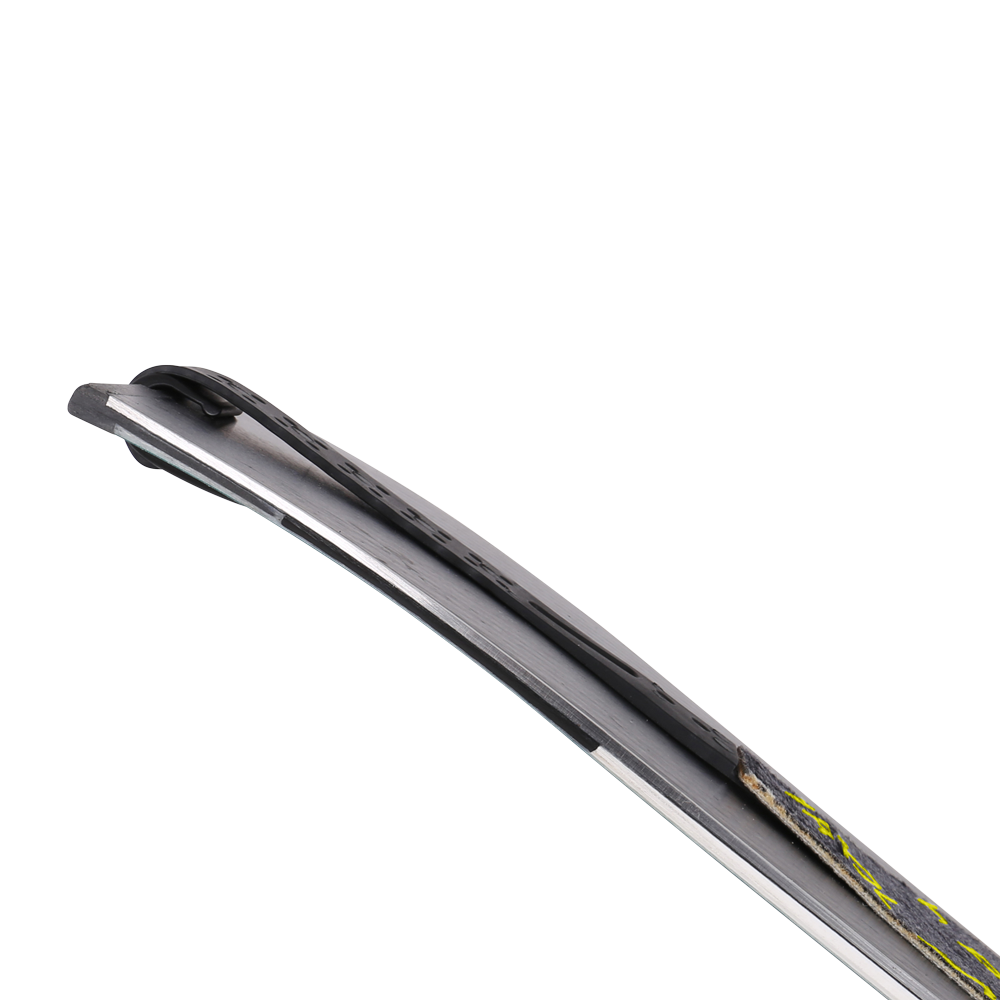 Peak 135 mm cut-to-size skin / hotmelt
The proven Peak series was developed for frequent use and focuses on a balanced combination of gliding and climbing properties. The PEAK ski touring skin is suitable for all ski tourers who prefer touring on slopes but are also open for fun in open terrain.
The reason for this is that the robustness and abrasion of the mixed mohair fiber are better than pure mohair. The climbing skins of the Peak series are equipped with the reliable Hotmelt Glue adhesive. This adhesive layer guarantees universal applicability and uncompromising handling.
Material:
65% Mohair 35% Nylon
Width:
135 mm
Features:
Specific solvent-free Hot-Melt glue
Application range up to -30°C
Changeable tip attachment
Mixmohair (65% mohair/35% nylon)
Exclusive speed webbing
Water-resistant fluorocarbon impregnation
Solvent-free coating
Polyester-cotton back layer system
PA and TPE plastic parts
Inclusive T-Bar 85 (changeable)
K-Clip spring back attachment
Tear-resistant end bandle (max. 120 newton)



Skinfinder: Find your climbing skin size
How to choose the right skin
Alpinist
Vertical
Vertical WMN
Freeride
Freeride Air Kids
Peak
100% Mohair
Mixmohair
Mixmohair
Mixmohair
Mixmohair
Fiberseal
Fiberseal
Fiberseal
Fiberseal
Cotton
Smart Glue
Smart Glue
Smart Glue
Smart Glue
Hotmelt
130 mm Width
120 / 130 mm Width
135 mm Width
135 mm Width
120 /135 mm Width
Measure actual ski length
Measure the width of the front ski tip
Select the right skin in the table (For the right skin length: ski length -1cm)
ski length (cm)
skin length (cm)
width
up to 120 mm
up to 130 mm
up to 135 mm
142 - 148
142
VerticalPeak
149 - 155
149
VerticalVertical WMNPeak
Alpinist
FreerideFreeride AirPeak
156 - 162
156
VerticalVertical WMNPeak
Alpinist
FreerideFreeride AirPeak
163 - 169
163
VerticalVertical WMNPeak
Alpinist
FreerideFreeride AirPeak
170 - 176
170
VerticalVertical WMNPeak
Alpinist
FreerideFreeride AirPeak
177 - 183
177
VerticalVertical WMNPeak
Alpinist
FreerideFreeride AirPeak
184 - 190
184
VerticalVertical WMNPeak
Alpinist
FreerideFreeride AirPeak
191 - 197
191
Alpinist
FreerideFreeride AirPeak
| Freeride Air Kids | ski length (cm) | skin length (cm) |
| --- | --- | --- |
| Mixmohair | 125 - 134 cm | 125 |
| Fiberseal | 135 - 144 cm | 135 |
| Smart Glue | 145 - 154 cm | 145 |
| 120 mm Width | 155 - 164 cm | 155 |
Product number:
1412K03BH,11,163